Manuel hopes Aumont cuts down on walks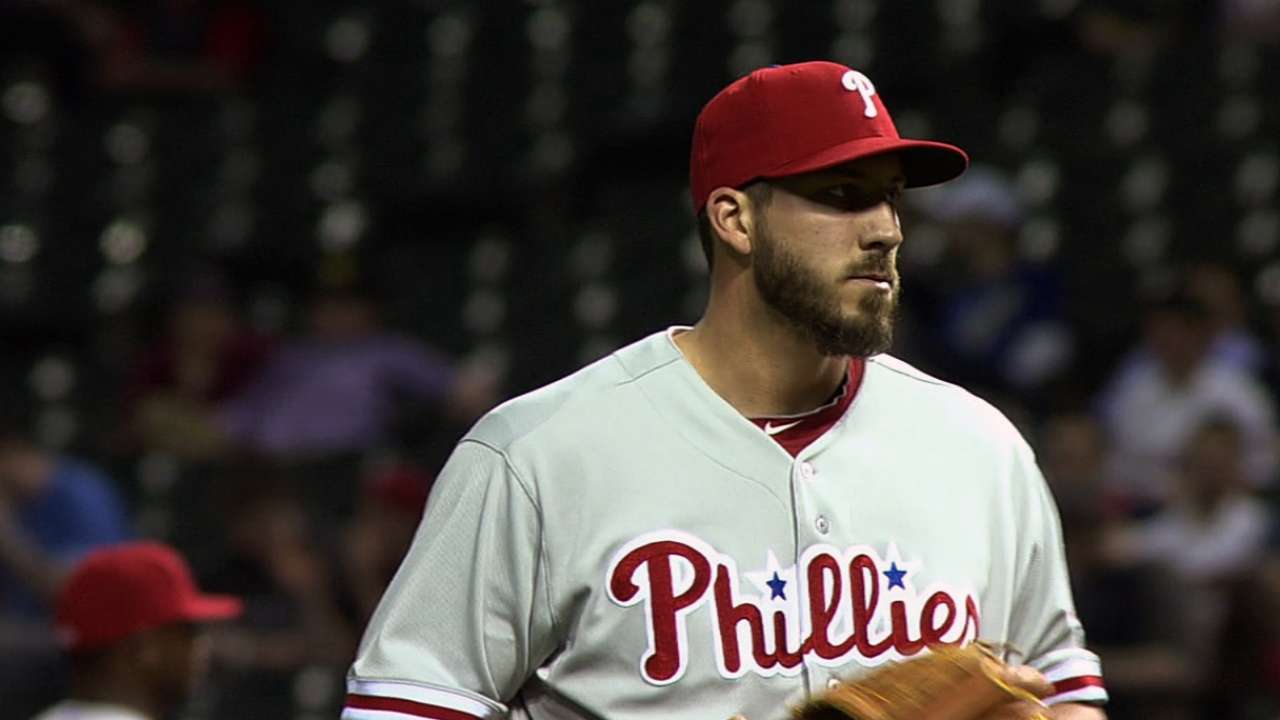 PHOENIX -- More than a month into the new season, Phillies reliever Phillippe Aumont boasts a 2.45 ERA, a number few would gripe about. But in his 11 innings, the right-hander has already walked 10 batters.
To his credit, Aumont has worked out of trouble relatively well thanks to his 12 strikeouts, but Phillies manager Charlie Manuel would like to see the 24-year-old stay in the strike zone more.
"I look at him, and when you think about it, he's everything you want to see in a pitcher. He's big, he's strong, he throws 93-98, his ball sinks, things like that," Manuel said. "But he has trouble commanding his pitches. He has trouble staying focused on the mound and getting through clean innings.
Aumont, who has already taken losses in three games this year, has only allowed an earned run in one outing, when he surrendered three runs to Pittsburgh back on April 25. In the other two losses, Aumont was done in by walks and errors committed by his defense.
Tyler Emerick is an associate reporter for MLB.com. This story was not subject to the approval of Major League Baseball or its clubs.