Papelbon can't explain velocity variance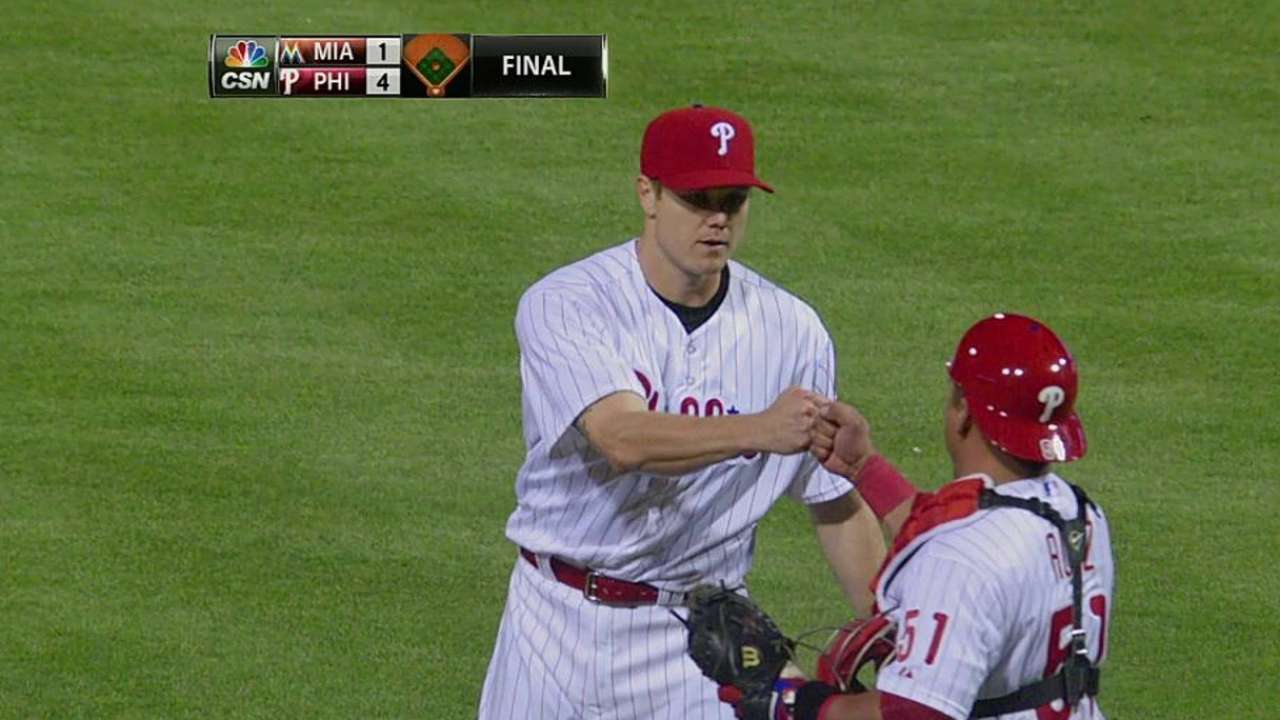 SAN FRANCISCO -- The numbers are impressive.
Phillies closer Jonathan Papelbon has a 1.38 ERA and five saves in 13 appearances this season. He has allowed just five hits, two runs and one walk and struck out eight in 13 innings. He would have a few more saves, except the Phillies have added a few insurance runs in the late innings recently.
Interestingly, Papelbon is pitching with success with less velocity than he has had in the past.
According to pitch f/x data, Papelbon's fastball is averaging 92.87 mph this season. It averaged 94.56 mph in 2012, 95.76 mph in 2011 and 95.66 mph in 2010. Some of that is attributable to the early part of the season. Papelbon's velocity over the previous three seasons averaged 0.88 mph slower in April than at the end of the year.
"I don't [know why], man," Papelbon said. "I have no idea."
Papelbon said he is healthy, and his results certainly would indicate that. It could be nothing, but it is worth noting because of his importance to the team and the fact he has $26 million remaining on his contract following this season.
"I think all pitchers don't really start tipping the scale, so to speak, until a couple months into the season," Papelbon said. "You've got me, man. I don't know. Tell [others asking] I don't know, either."
Todd Zolecki is a reporter for MLB.com. This story was not subject to the approval of Major League Baseball or its clubs.