Manuel tied atop list of games managed for Phillies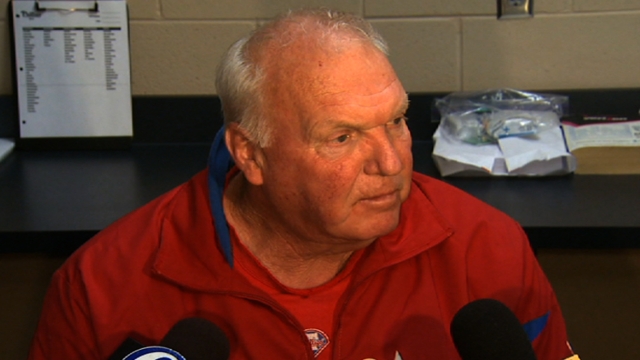 SAN FRANCISCO -- Nobody knows what will happen to Charlie Manuel following this season, but if he leaves, he will leave the most successful manager in Phillies history.
He managed his 1,331st game with the Phillies on Wednesday, moving him into a first-place tie with Gene Mauch for the most in franchise history. Manuel will pass Mauch with Thursday's game against the D-backs in Phoenix.
Manuel is one of only two managers to lead the Phillies to a World Series championship. His 743 victories with the Phillies also are the most in franchise history.
Todd Zolecki is a reporter for MLB.com. This story was not subject to the approval of Major League Baseball or its clubs.