D. Young sits in favor of lefty-hitting Nix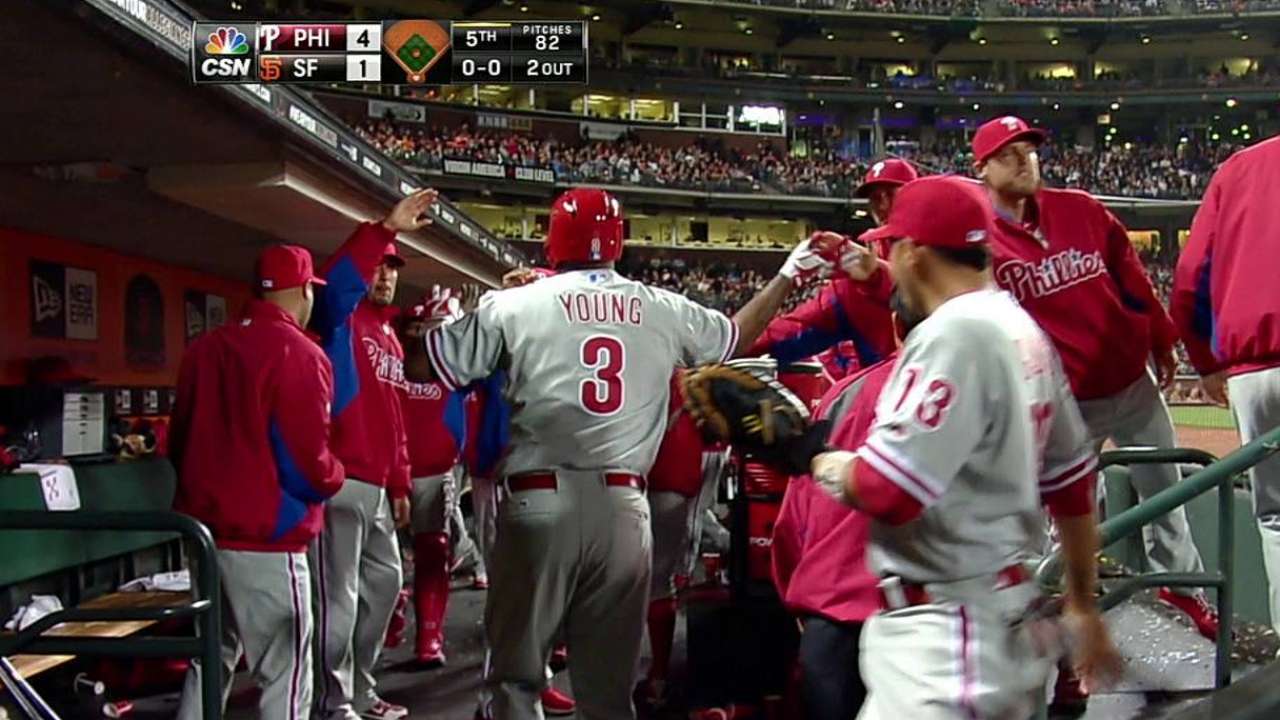 SAN FRANCISCO -- Phillies manager Charlie Manuel loaded his lineup with left-handed hitters for Tuesday's game against Giants right-hander Tim Lincecum at AT&T Park.
That included playing Laynce Nix in right field over Delmon Young.
There had been plenty of focus on Young's ability to play right field, a position he had not played since 2007. But through five games, Young has caught everything he has been expected to catch, although he has not been challenged much.
Young is hitting .150 (3-for-20) with one double, one home run, two RBIs, two walks and seven strikeouts.
"His hitting is starting to come around," Manuel said. "He's been in the Minor Leagues against young pitchers and things like that. He hasn't seen any command and the location like Major League pitchers have got. That makes a difference."
Todd Zolecki is a reporter for MLB.com. This story was not subject to the approval of Major League Baseball or its clubs.