Phillies mixing and matching in center field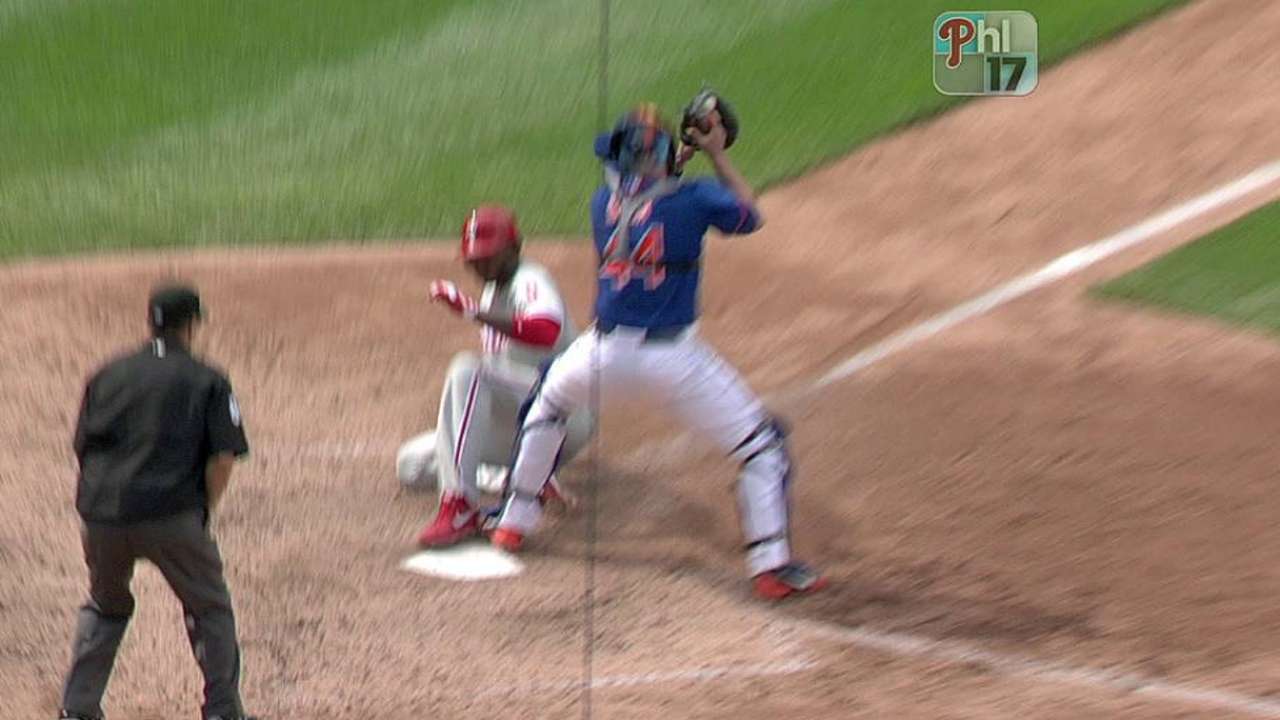 SAN FRANCISCO -- For the moment, Phillies manager Charlie Manuel will work with pitching matchups when it comes to his center fielder.
He started the right-handed-hitting John Mayberry Jr. in center field against Giants left-hander Madison Bumgarner for Monday's game against the Giants at AT&T Park. That put left-handed-hitting Ben Revere on the bench.
"I can play Mayberry some against lefties," Manuel said. "When I want to rest [Domonic] Brown or Ben, I can use him. I'm looking for someone to help us."
Todd Zolecki is a reporter for MLB.com. This story was not subject to the approval of Major League Baseball or its clubs.