Frandsen excited to face original team in SF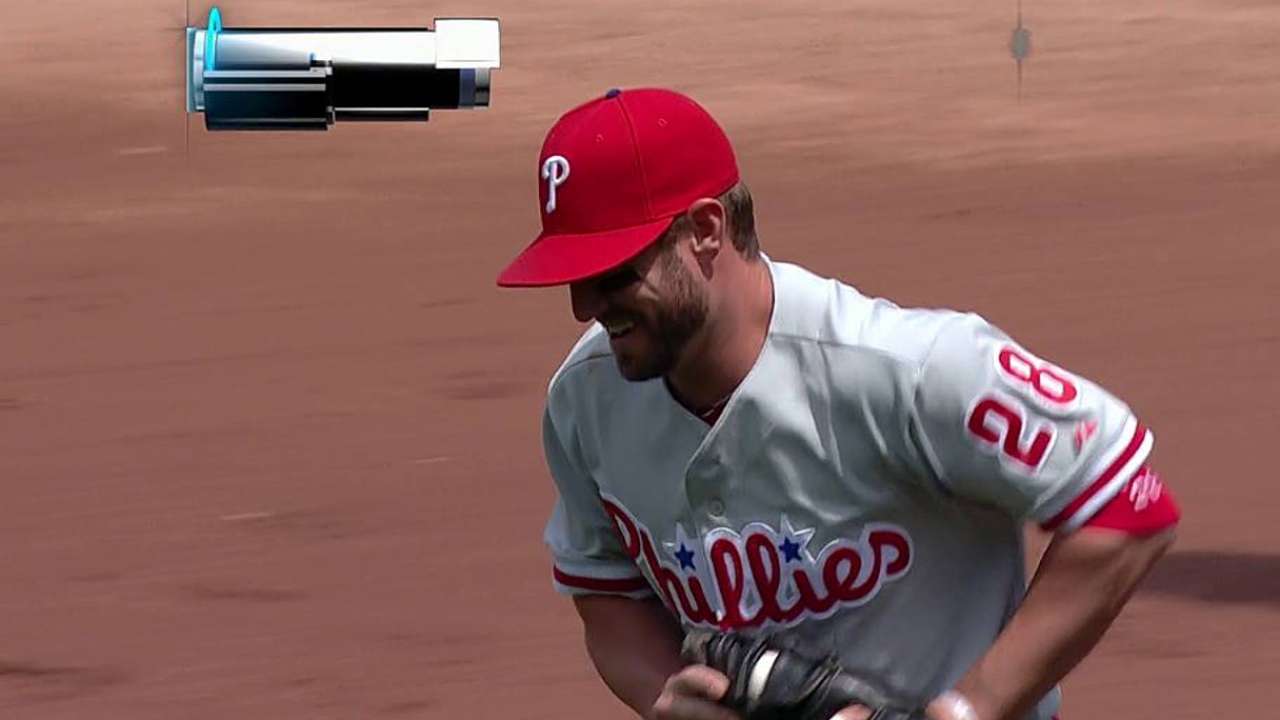 PHILADELPHIA -- At one time or another, Kevin Frandsen has played against every team in the National League. Except one. The one that he grew up rooting for. The one he originally signed with. The San Francisco Giants.
That could change as early as Monday night when the Phillies open a three-game series against the Giants at AT&T Park. And, yes, it will mean a lot to him.
"No doubt it's special," Frandsen said. "It was my favorite team growing up. The team that drafted you. The team that helped me through a lot of personal stuff with my brother [D.J., who passed away in 2006 after a long battle with cancer]. I have a lot of close family friends that are over there. So it means a lot. My opportunity came up with them. They gave me a shot to get to the big leagues. Not a day goes by that I'm not grateful for that."
He recalls his friendship with Giants pitching coach Dave Righetti and former teammates Matt Cain, Tim Lincecum, Buster Posey and Barry Zito. He recalls the special kindnesses of longtime clubhouse manager Mike Murphy and head athletic trainer Dave Groeschener and his staff.
"It gives me chills every time I think about [Murphy]," Frandsen said. "That man did a lot for me. He treated me like I was his grandson. And [Groeschener] and the whole training staff there. Because they got me healthy. They did everything possible to make me healthy again after I blew out my Achilles. They went out of their way on a lot of things and just worked, worked, worked for me, even though I was young and hadn't established myself yet. They spent all that time with me. I'm just so grateful for what they've done for me and my family."
So he'll have nothing but good thoughts for the Giants. Until the first pitch, of course.
"I just want to beat the [heck] out of them. That's all I care about," Frandsen said with a laugh.
Paul Hagen is a reporter for MLB.com. This story was not subject to the approval of Major League Baseball or its clubs.