Young gets rare breather as Galvis starts at third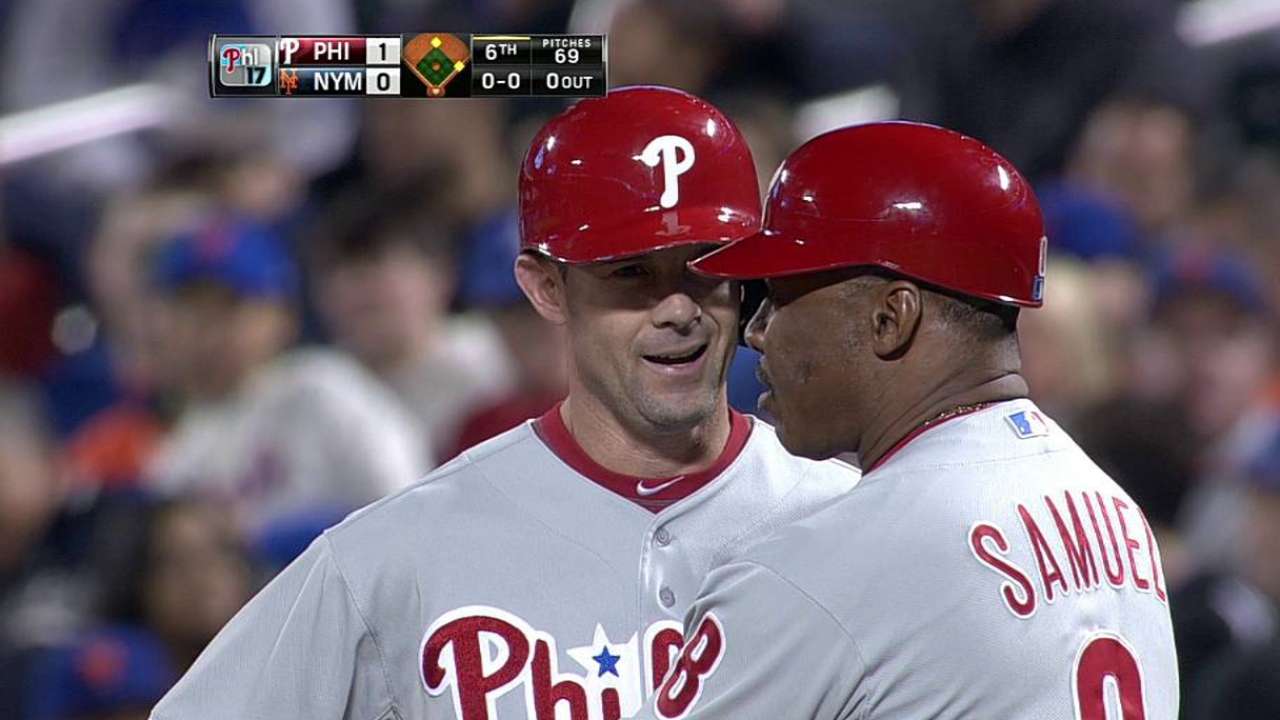 PHILADELPHIA -- For just the third time this season, third baseman Michael Young was out of the Phillies' starting lineup Saturday against the Marlins at Citizens Bank Park.
"Just to give him a little break. Get Freddy [Galvis] in the lineup," manager Charlie Manuel said. "Same way I gave Chase Utley a day off the other day. I watch Ryan Howard, Jimmy Rollins, Utley and Michael Young. We've got a day game [Sunday] and then we're going to the West Coast. Just try to find a place to get Freddy in the game, too."
Young is hitting .320 on the season, but is 2-for-15 (.133) in his last four starts. More significantly, he has just three doubles, one homer and six RBIs in 103 at-bats. Manuel said he's not concerned.
"He's hit some balls hard, line drives to the outfield that have been caught," the manager said. "When he hits balls into the gap, it's just a matter of him getting balls up in the air. It comes and goes. It will come. Sometimes it just happens that way. Some of the singles he's gotten have been hit good. It's just how he happens to make contract right now."
Paul Hagen is a reporter for MLB.com. This story was not subject to the approval of Major League Baseball or its clubs.