Howard honors teacher at Citizens Bank Park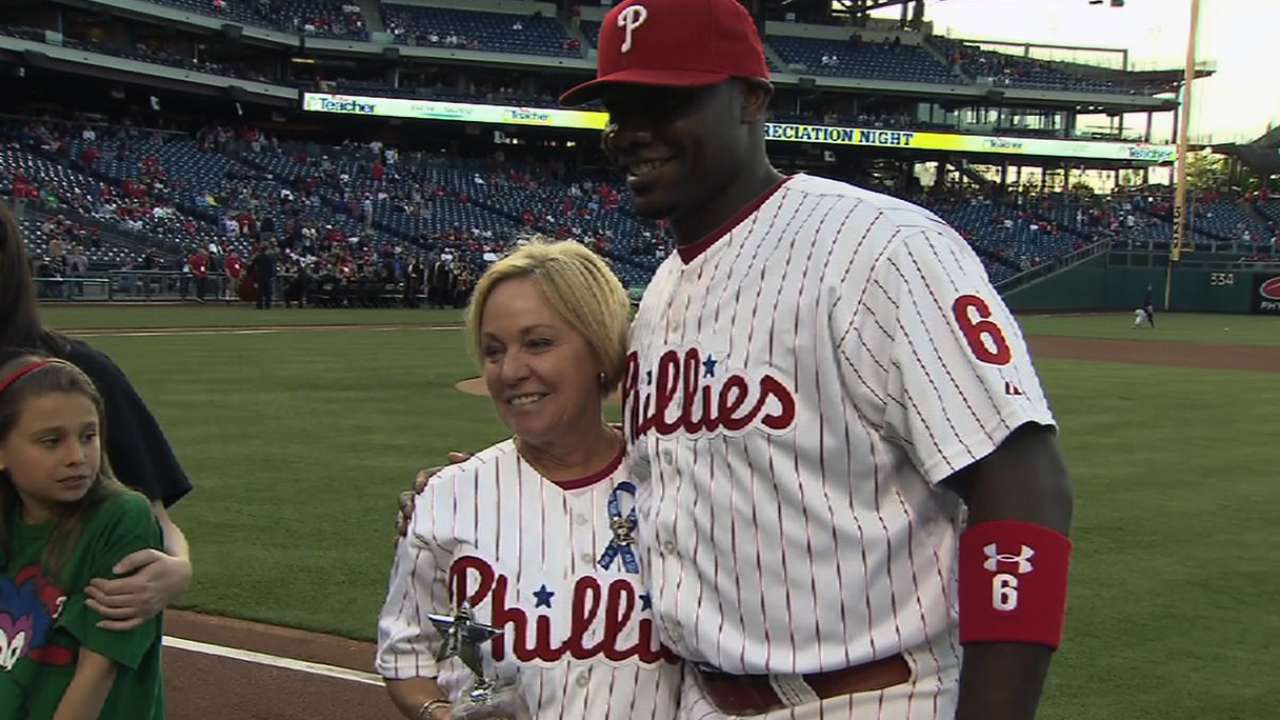 PHILADELPHIA -- The Phillies celebrated Teacher Appreciation Night on Friday at Citizens Bank Park.
First baseman Ryan Howard honored his favorite teacher, Paula Grana, who was Howard's first aid and physical education teacher at Lafayette High School in Wildwood, Mo.
"Ms. Grana was awesome," Howard said. "She was a teacher who didn't allow us to do any less than what we were capable of. She never let us slack off, because she believed that we each had the potential for greatness and she wanted that to come out. She worked hard to bring the best out of you. I had her for first aid and physical education while in high school. She taught us CPR and her class was always fun, but she didn't let you get away with anything. She would keep you in line, because she understood that while we were high school students, it was important for us to behave in a manner that others would respect us. We didn't want to disappoint her, because she believed in us. That meant a lot."
Said Grana: "[Ryan] was a good student and always enjoyed learning and participating. Ryan was a great leader both in and out of the classroom. Truthfully, his success is no surprise to anyone who knows him. I love watching him bat. He has always had a routine in the batter's box where he points his bat at the pitcher. He has been doing it since he was in little league. When I see him bat now, it's just like he has always been as a player: same routines, same facial expressions and same smile."
Todd Zolecki is a reporter for MLB.com. This story was not subject to the approval of Major League Baseball or its clubs.