Lee, Phillies offer take on struggles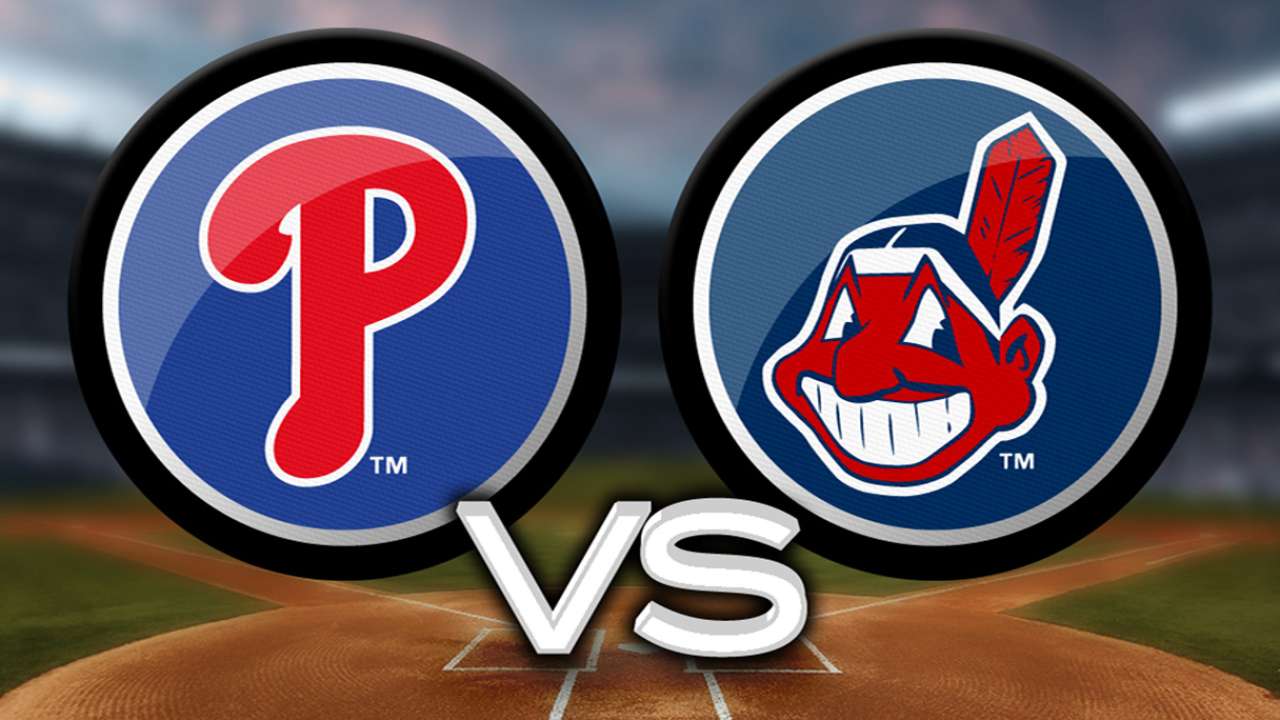 PHILADELPHIA -- The Phillies looked lifeless for much of the first 28 games of the season, which actually is pretty easily explainable.
They entered Thursday's game against the Marlins at Citizens Bank Park ranked 26th in baseball in scoring, averaging a measly 3.57 runs per game. It is nearly impossible to look energetic or lively when nobody is on base or scoring runs. But after the Indians outscored the Phillies, 20-2, in a couple of blowout losses this week at Progressive Field, Phillies left-hander Cliff Lee made an interesting comment about the team's play.
"We have to have a little more pride than that and figure out a way to at least get back into games and make it somewhat competitive," he said.
Asked Thursday afternoon about Lee's comment on MLB Network's "The Rundown Live," Phillies shortstop Jimmy Rollins said, "It's back and forth. It's tough to put a finger on it. There are times we come out and the energy's there behind us and you go out there and play and we go out there and perform as a team. Then there are games and series where it's just like we're stuck in neutral -- not going forward, not going back but not getting going at all. And that's the thing that we can't have.
"On the field, we go out there every single day. Guys are coming in early to prepare. I'm even getting there much earlier than you remember, to prepare. But it just isn't happening all the time on the field. The good thing is, we have a long way to go. We've just got to make sure we take advantage of it and take what we do in practice into the game and we'll be OK."
Phillies manager Charlie Manuel said a lack of pride, leadership and effort are not the reasons why the Phillies have been unable to get on a roll. It is more of the team simply playing poorly the first month of the season.
"To me, what [Lee] meant was, 'We need to get after it more and do better,'" Manuel said. "I think how we play kind of shows up. I think when you're hitting the ball, you look better. When you win the game, it looks better. When you don't hit, you look lethargic and dead or something. But that's not necessarily the case."
Todd Zolecki is a reporter for MLB.com. This story was not subject to the approval of Major League Baseball or its clubs.