Injured finger keeps Revere out of lineup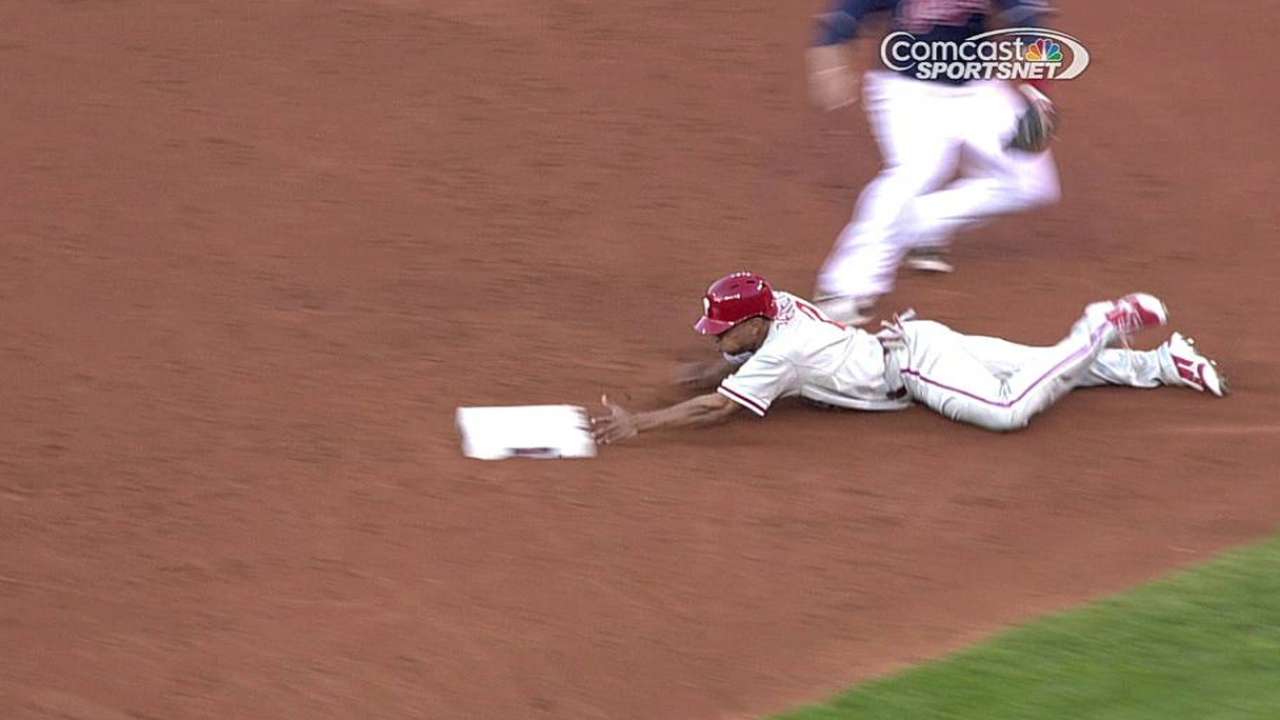 PHILADELPHIA -- Phillies center fielder Ben Revere hurt his right ring finger stealing a base early in Wednesday's loss to the Indians at Progressive Field.
The injury pushed John Mayberry Jr. into the lineup Thursday against the Marlins at Citizens Bank Park.
"His finger, that kind of definitely made it easier for me to put Mayberry in there," Phillies manager Charlie Manuel said.
Revere had his right ring and middle fingers wrapped before batting practice. Revere said the finger is swollen, but he expects to be back in the lineup Friday. Of course, if Mayberry has a big game Thursday, that could change. Revere missed four consecutive games recently because of a sore right quadriceps, but it sounded like he could have been playing earlier if he had been hitting better.
Revere entered the night with the third-lowest slugging percentage (.226) and 12th lowest on-base percentage (.245) in baseball.
"If I take a day to get the swelling out, it should be good," Revere said. "We had X-rays. Everything was good."
Phillies outfielders entered Thursday with a .601 OPS, which ranked last in baseball. That made Mayberry (.794 OPS) the Phillies' most productive outfielder since the beginning of the season. Manuel said Mayberry will be in the lineup, even with Delmon Young playing more regularly in right field. The manager can give Revere, Young or Domonic Brown occasional rests.
"The better you do, the more you get to play," Manuel said.
Todd Zolecki is a reporter for MLB.com. This story was not subject to the approval of Major League Baseball or its clubs.