Delmon remains at DH with knot in right elbow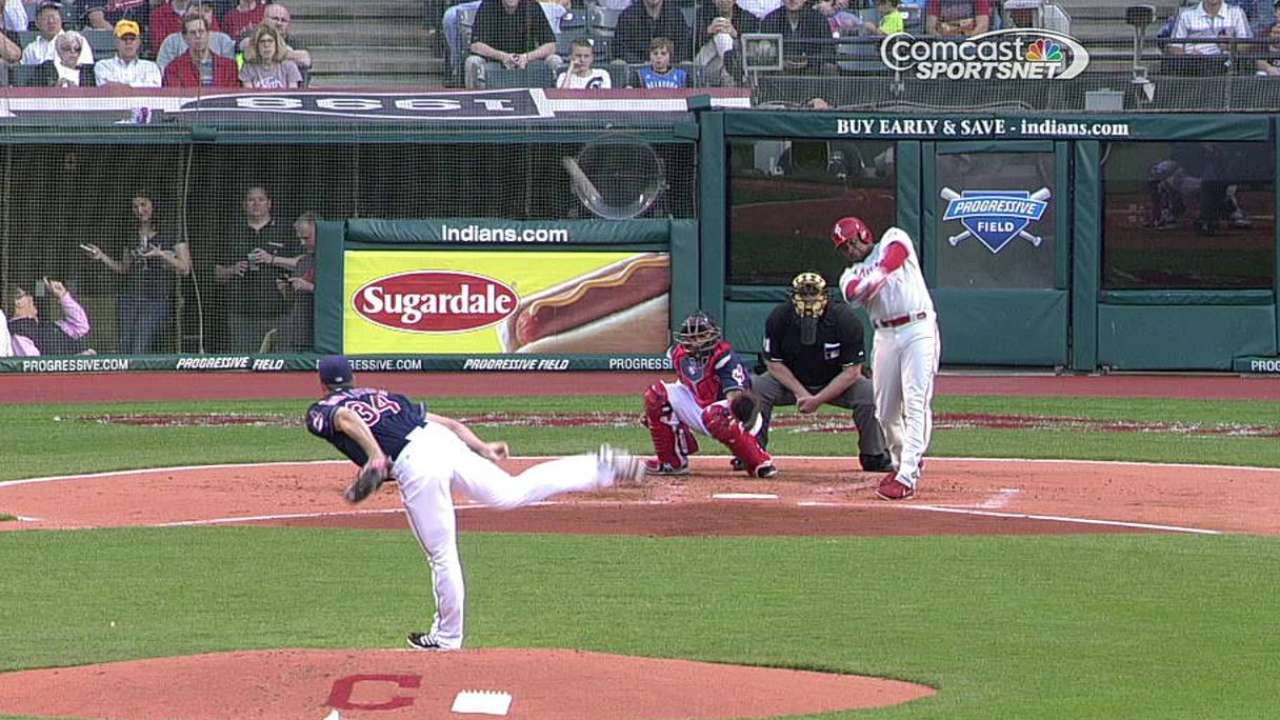 CLEVELAND -- Manager Charlie Manuel planned to play Delmon Young in right field Wednesday against the Indians, but then Young got hit with a pitch on his right elbow in Tuesday's 14-2 loss at Progressive Field.
"It's nothing crazy," said Young, who thought he could play in right field as early as Thursday against the Marlins at Citizens Bank Park. "I've got a big, fat knot right there. Today was one of those days where if I had to play out there, I could have played."
But because this is an Interleague series, Manuel could use Young at designated hitter instead.
"Yeah, probably," said Manuel, asked if Young could be his right fielder Thursday. "Probably going to take a couple days for the soreness to get out of his arm, though."
Todd Zolecki is a reporter for MLB.com. This story was not subject to the approval of Major League Baseball or its clubs.