Manuel still a well-known figure in Cleveland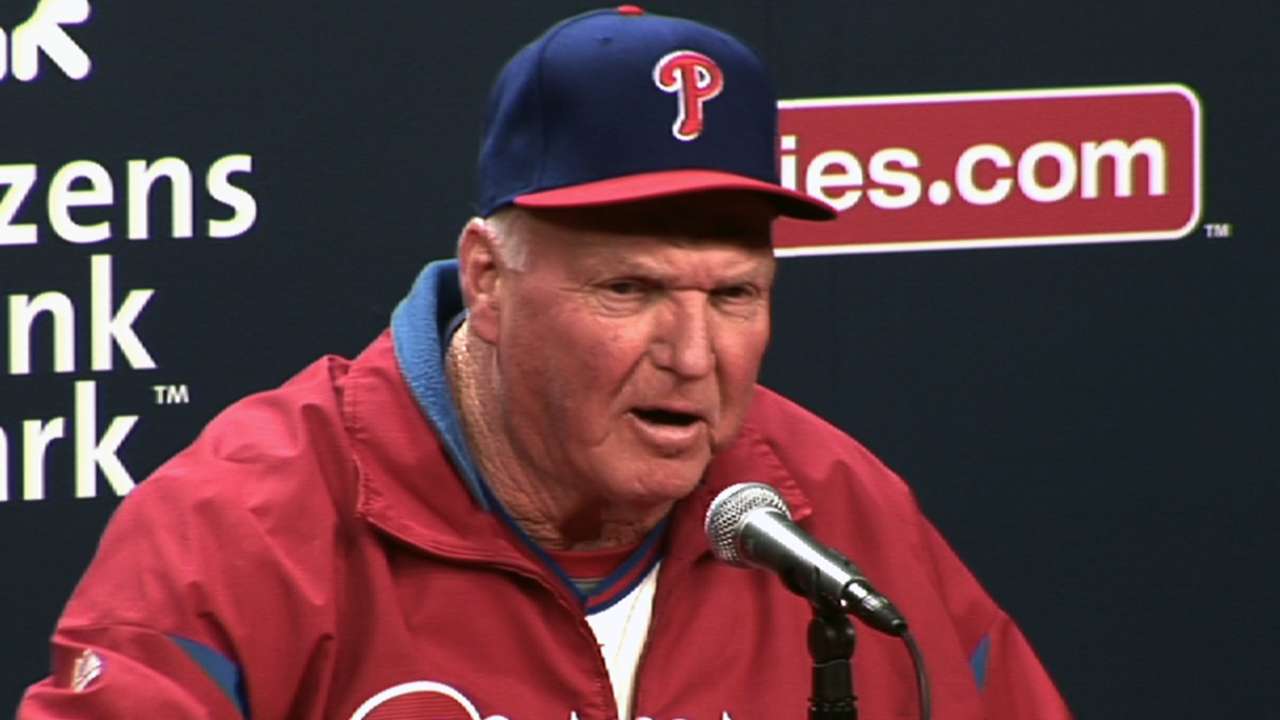 CLEVELAND -- Phillies manager Charlie Manuel ordered a medium black coffee at Starbucks inside the team hotel Tuesday when the barista asked for his name for the order.
"It's Charlie!" a few strangers behind him shouted.
"That kind of felt good," Manuel said with a chuckle.
Manuel, 69, remains a well-known figure in Cleveland. He managed the Indians from 2000-02, and served as their hitting coach in 1988-89 and 1994-99. He recalled his best times with the Indians before Tuesday's game at Progressive Field, including trips to the World Series in 1995 and '97. But he also talked about other things, like his desire to keep managing and how former Indians and Phillies slugger Jim Thome is doing.
Manuel's contract with the Phillies expires after the season.
"I want to manage as long as I can," he said. "I've never told anybody I was going to retire. We'll see. ... I'm not worried about anything. I want to keep managing."
Thome is hoping to continue his career, but so far he has not found a job. He called Manuel a couple of weeks ago and asked if he could swing by the clubhouse in the future.
"You can come and live with me," Manuel said he responded. "I hope he does. ... He still thinks he can play. He misses the game. Baseball is his identity. That's all he's done for 20-some years or so. He's kind of having a hard time adjusting."
Todd Zolecki is a reporter for MLB.com. This story was not subject to the approval of Major League Baseball or its clubs.