Revere rests sore quad, may miss rest of series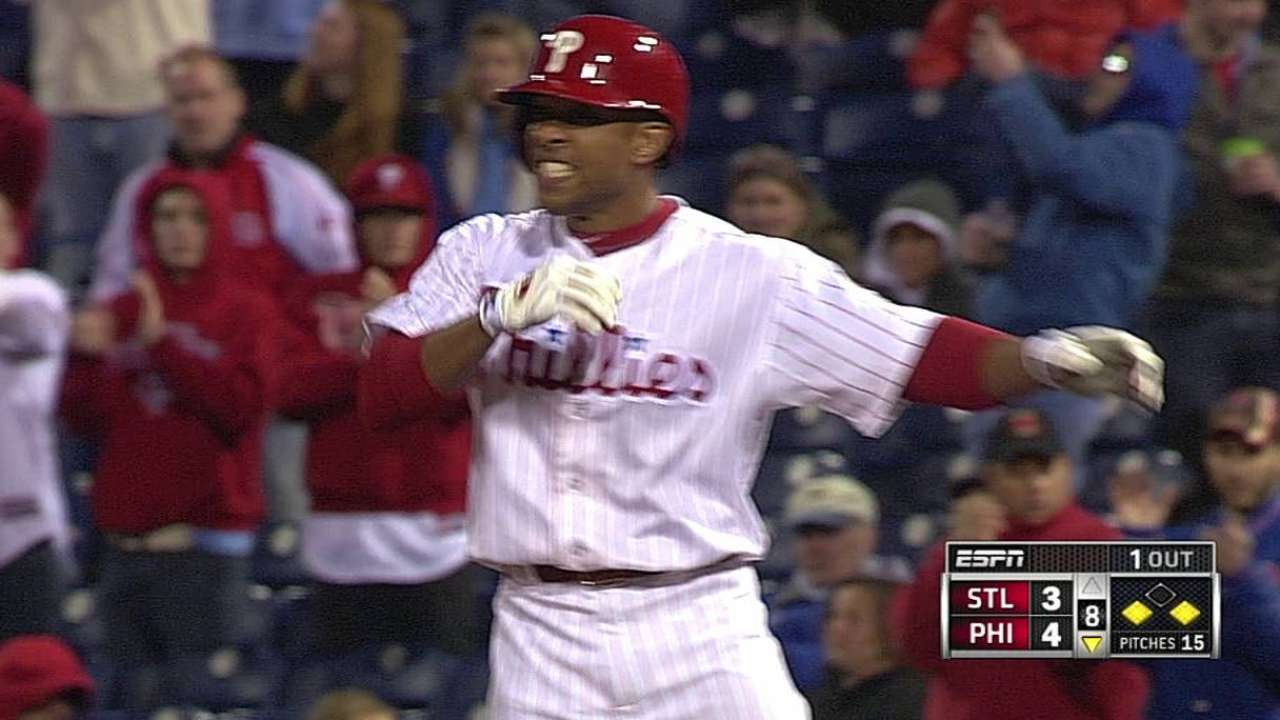 NEW YORK -- John Mayberry was in center field for the Phillies on Friday night as Ben Revere rested his sore quadriceps muscle for the second consecutive game.
Manager Charlie Manuel said a move to the disabled list would be premature, but it appears Revere will be shut down for the three-game series with the Mets.
"It's been off and on," the center fielder said. "Finally we just needed to rest it so we wouldn't reaggravate it. If you rip it, you'll be out most of the year.
"They want something like this to be 100 percent and Monday is an off-day in Cleveland. I need to be able to run comfortably. But a miracle could happen. Tomorrow, it could be good to go. I'll see how it feels tomorrow and Sunday."
Revere, who is hitting .207 with a .242 on-base percentage, agreed he could use a mental break as much as a physical one.
"Look at some tape, clear my mind, and get back on my feet again, yeah," he said.
Manuel agreed.
"I think this is not hurting him," said the manager. " He definitely needed a blow. Sometimes a couple days off helps you, yeah."
Jay Greenberg is a contributor to MLB.com. This story was not subject to the approval of Major League Baseball or its clubs.