Manuel not worried about Utley's miscues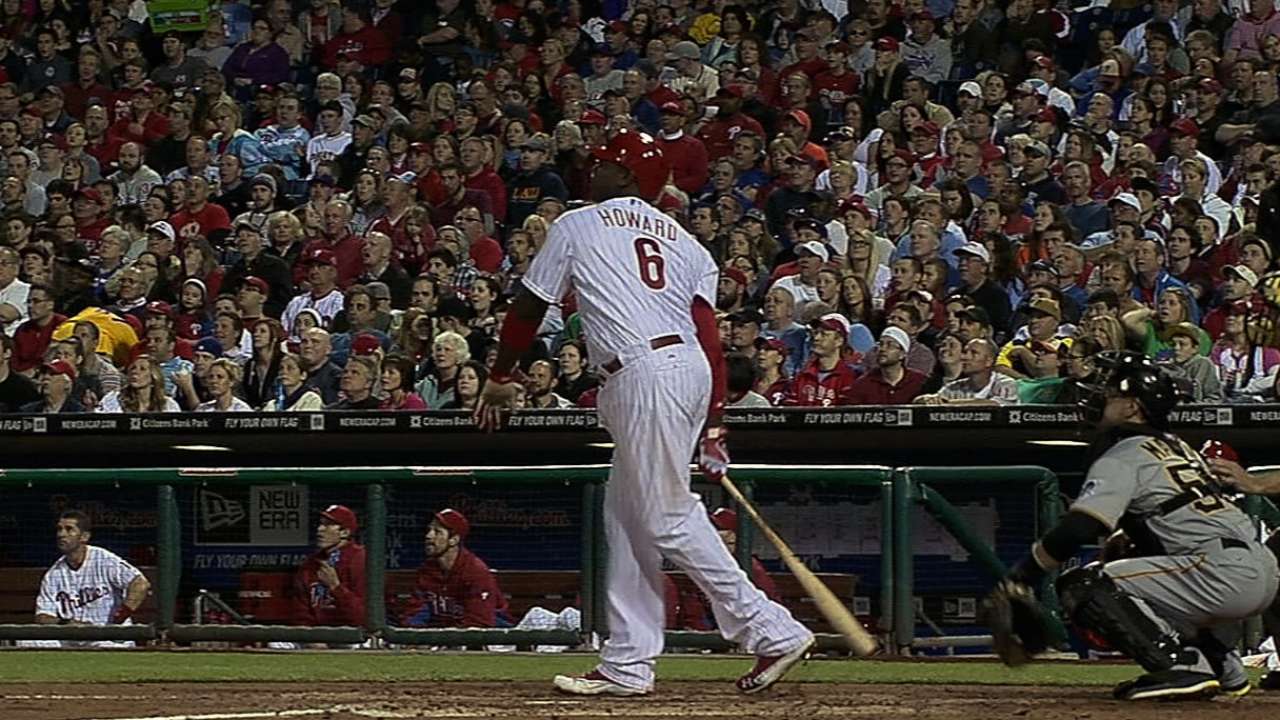 NEW YORK -- Chase Utley has five errors in the first 23 games, tied for the lead among National League second basemen entering Friday.
He committed one of them during the Phillies' 3-5 homestand, when he was unable to make an over-the-shoulder catch on a popup. By no means was that an error, but it wasn't exactly Utley, either. Neither was forgetting the number of outs during the Cardinals series and being doubled off.
Manager Charlie Manuel says he is not worried.
"No, when he starts making mistakes he will work and eliminate them," said the manager. "But he might be trying to do a little too much.
"I saw him bunt twice [for a hit] this week. That's a little bit different. He was bunting to get the tying run on base, which is understandable. At the same time, he is trying some different things that shows he might be trying to get us going a little too much."
All that noted, Utley led the Phillies in home runs (four) and RBIs (16) entering Friday. Plus, his .309 batting average coming into the opener of the three-game series with the Mets was second among their regulars to Michael Young's .312.
Jay Greenberg is a contributor to MLB.com. This story was not subject to the approval of Major League Baseball or its clubs.