Manuel empathizes with catchers as Chooch returns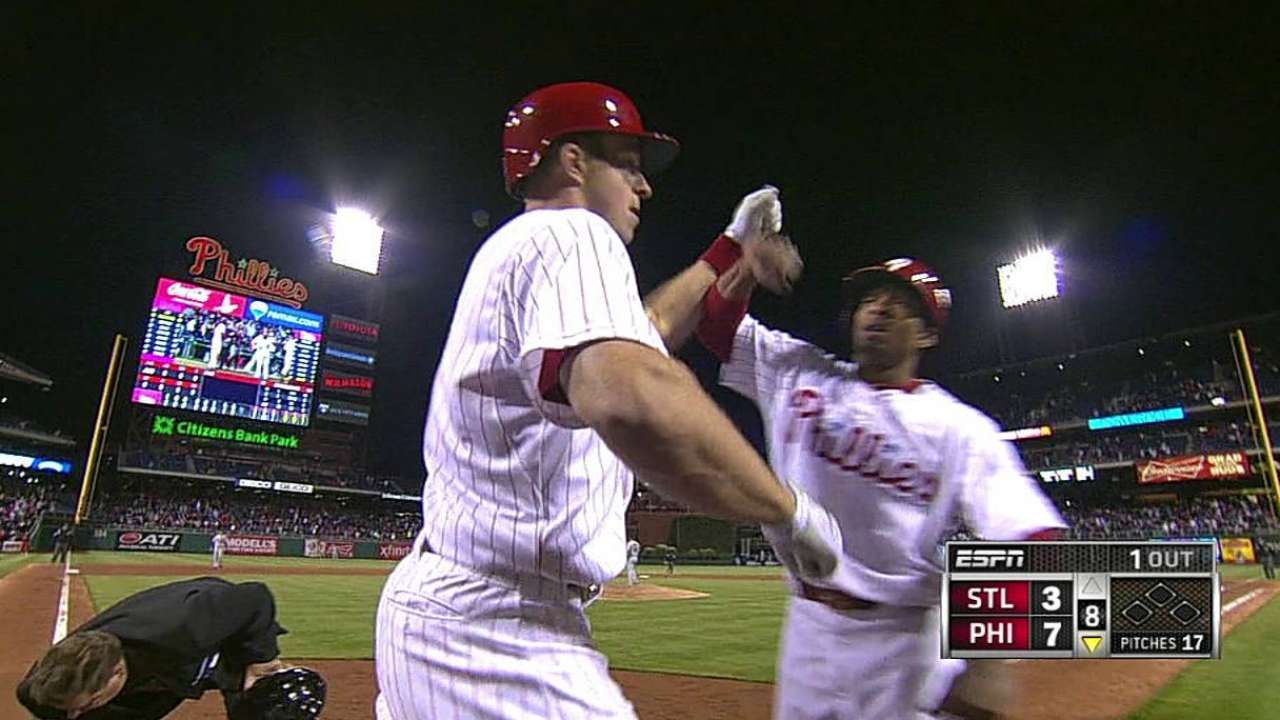 PHILADELPHIA -- All systems appear to be go for catcher Carlos Ruiz to be reinstated Sunday in New York after sitting out the first 25 games of the season for testing positive for a banned amphetamine. And that makes everybody around the Phillies happy.
Well, almost everybody.
The reality is that when Ruiz arrives, it's likely that one of the two catchers on the roster -- Erik Kratz or Humberto Quintero -- will go. Manager Charlie Manuel is sensitive to how nerve-wracking that must be for his two receivers.
"That's a tough situation, because you definitely want to stay in the big leagues," Manuel said. "You want to stay on a team, let's face it. I'm not saying they feel this way, but if it was me, I can tell you how I would feel. I would probably be thinking more of myself and wanting to stay in the big leagues and what it means to you than anything else."
The worry, of course, is that a player in that situation will put too much pressure on himself to perform.
"That's the part you have to handle. And when I was young, that's the part I had trouble handling," Manuel said. "Sometimes, I think I can understand things because I've been through those things. I remember when I was younger, it was hard for me to understand why I didn't play, hard to understand why I got sent out. Especially when I felt like I was better than someone else. That's tough.
"You're inclined to try hard, over-try -- like every at-bat the world's coming to an end, and every play you have to make. And if you're not careful, how you handle it usually indicates what happens to you."
Ruiz, who had been playing with Class A Clearwater, traveled Thursday. He's scheduled to play for Double-A Reading on Friday and Saturday, then join the Phillies at Citi Field in time for Sunday's game.
"He was obviously our best player last year," said Cliff Lee. "Getting him back can only help. His bat and his game-calling and his leadership behind the plate can definitely help us."
Paul Hagen is a reporter for MLB.com. This story was not subject to the approval of Major League Baseball or its clubs.