Revere rests as Manuel takes look at Carrera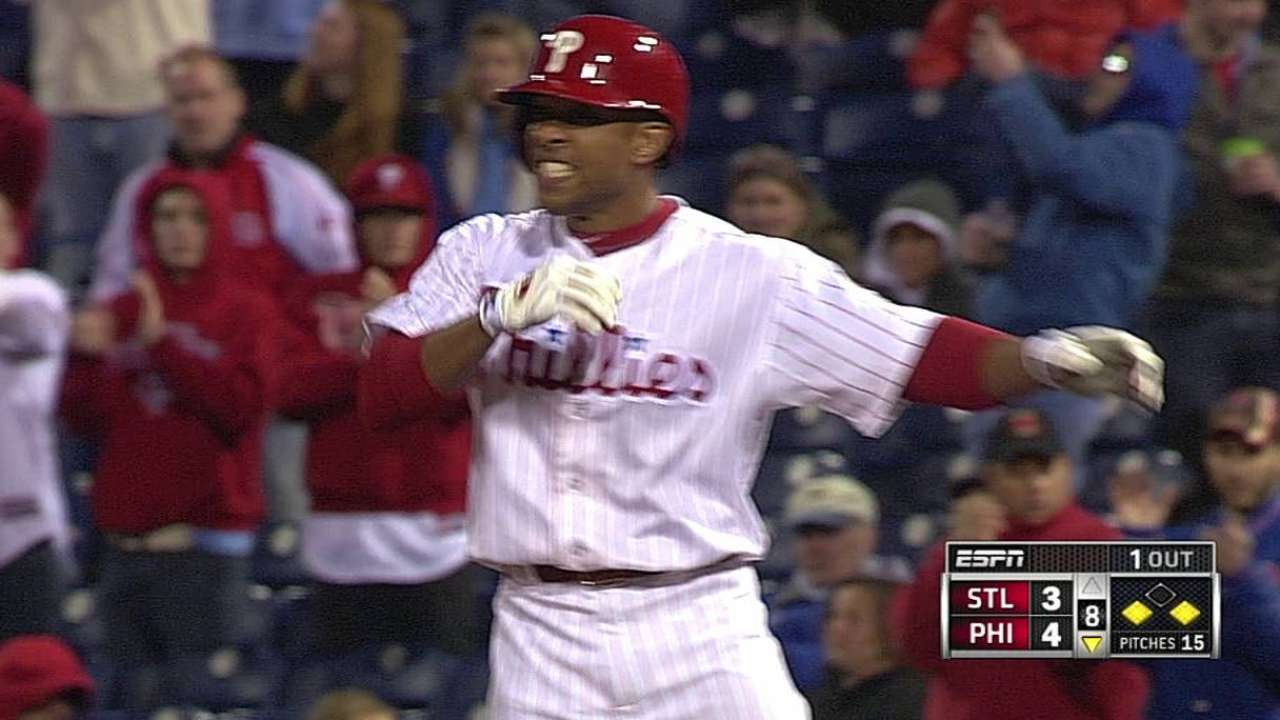 PHILADELPHIA -- Center fielder Ben Revere, who had started every game this season, was out of the lineup Thursday afternoon against the Pirates. He got a break partly because he's dealing with a nagging quad injury, partly because he has three hits in his past 19 at-bats over five games, and partly because manager Charlie Manuel wanted to get a look at Ezequiel Carrera, who the Phillies claimed off waivers April 2 from the Indians.
"I think Revere needs a little break. I told him [Wednesday] night after the game that he was going to get a day off. We'll see where it goes," Manuel said. "And I think we need to take a look at Carrera, too. He's only [started] one game since we got him, and there are some things, as far as his actions, that I like.
"The one game we played [Carrera], we played him in right field, and he moves pretty good. He's had trouble getting some hits, at the same time he hit a couple balls hard. Just the way he runs and does some things when I watch him practice, I think we've got to see him and see what he can do."
Said Revere: "[Wednesday] night it felt a little bit worse, so we're trying to take a little different approach. It's the first time I've ever had quad trouble. So we'll just see how it feels [Friday]."
Paul Hagen is a reporter for MLB.com. This story was not subject to the approval of Major League Baseball or its clubs.