Manuel sandwiches Young between Utley, Howard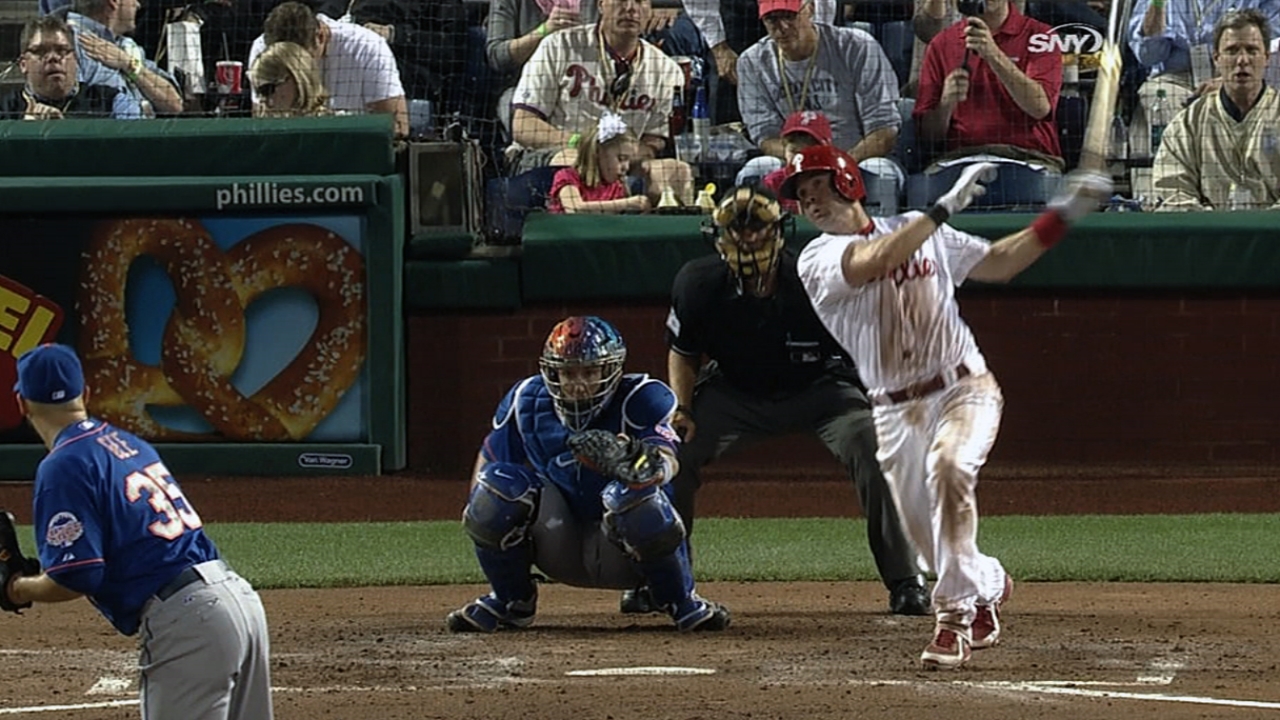 PHILADELPHIA -- Phillies manager Charlie Manuel made a noticeable change to his lineup Wednesday at Citizens Bank Park.
He finally split up left-handed-hitting Chase Utley and Ryan Howard with right-handed-hitting Michael Young.
Theoretically, it should make life more difficult for left-handed pitchers. Utley entered the game against the Pirates hitting .125 (2-for-16) with one triple, one RBI, two walks and five strikeouts against lefties this season. Howard entered the night hitting .111 (2-for-18) with two doubles, one RBI, one walk and 10 strikeouts against them.
But their struggles against lefties are not coming from a small sample size. Utley has hit .197 with a .634 OPS against lefties from 2011-13. Howard has hit .199 with a .608 OPS against lefties in that span.
They essentially have been automatic outs against lefties for two-plus seasons. Young has not been much better this year, hitting .200 (3-for-15) against lefties, although he has a much more than respectable .832 OPS against them from 2011-13. But simply having a right-handed hitter between Utley and Howard will make opposing managers think a little more late in games. Before Wednesday, managers could just run a left-handed reliever to the mound to face Utley and Howard in succession. Now the lefty will have to face a right-handed hitter, or the manager has to remove him from the game, if he does not want him facing Young.
"I can see how that would be beneficial," Utley said.
It makes perfect sense to keep this look against right-handed starting pitchers, too, but Manuel was noncommittal.
"I could," he said. "It depends how we match up."
But by having Utley and Howard hit back to back against a right-handed starter, the Phillies essentially are banking on getting to the starter in the first five or six innings. If they don't, which often has been the case this season, things get easy again for the opposing manager late in the game.
Todd Zolecki is a reporter for MLB.com. This story was not subject to the approval of Major League Baseball or its clubs.