Manuel gives Utley routine rest Tuesday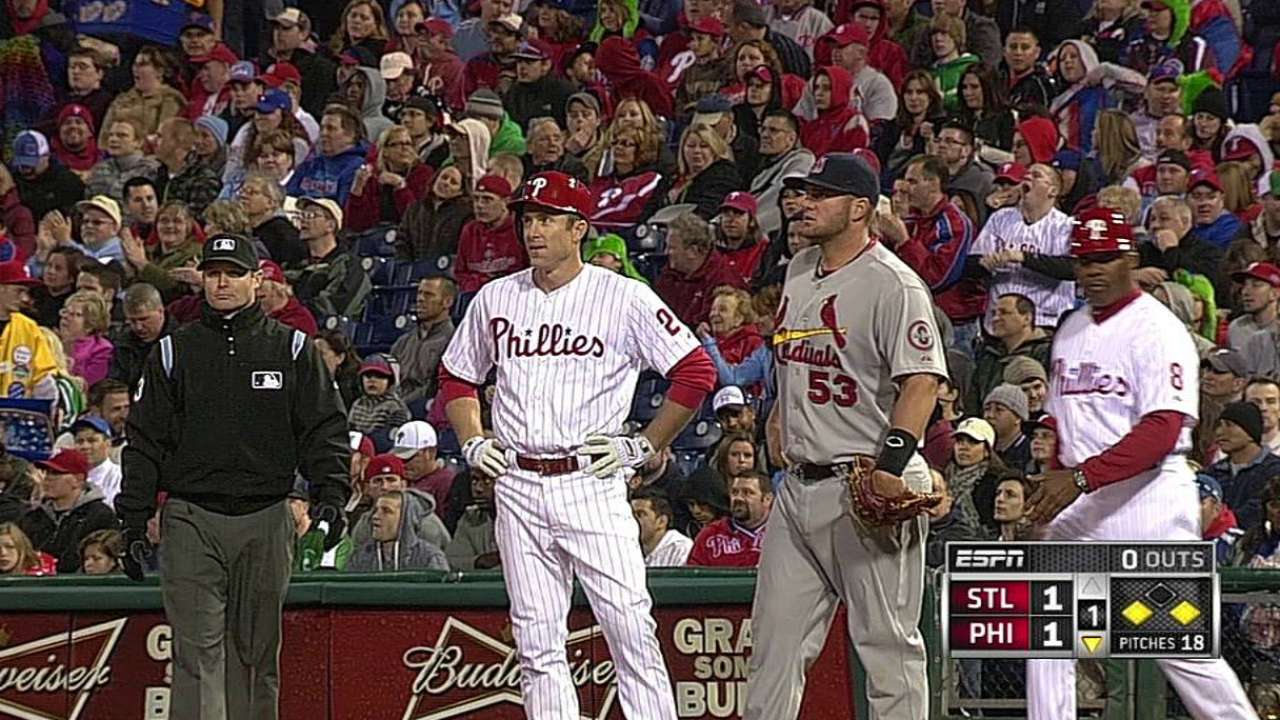 PHILADELPHIA -- Charlie Manuel knows the question is coming as soon as he posts his lineup.
The moment he gives Chase Utley a day off like he got Tuesday against the Pirates at Citizens Bank Park, Manuel will be asked if Utley is healthy. It is understandable. Utley missed much of the previous two seasons with knee problems.
While Utley is looking his healthiest in years, Manuel still wants to keep an eye on him.
"I want to make sure that I can get him off his feet every now and then," he said.
He also said the cold weather played a part in his decision. These are chilly nights in Philadelphia, and it might not be great for the knees.
Utley entered the night with an .882 on-base-plus-slugging percentage, which ranked fifth out of 21 qualifying second basemen in the big leagues.
Todd Zolecki is a reporter for MLB.com. This story was not subject to the approval of Major League Baseball or its clubs.