Phillies depending on Howard to hit for power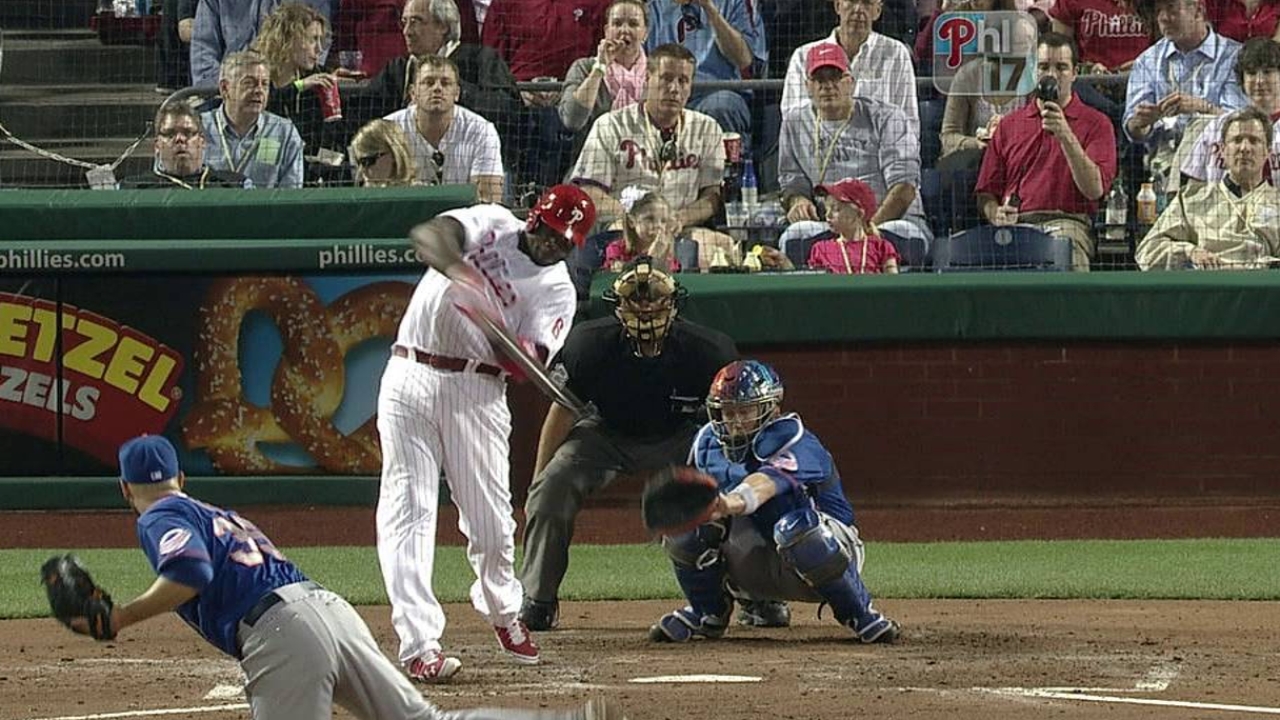 PHILADELPHIA -- Ryan Howard is nicknamed "Big Piece" because he is supposed to carry the biggest bat in the Phillies lineup.
But while he entered Tuesday's game against the Pirates at Citizens Bank Park hitting a respectable .275, he has just a .377 slugging percentage. That ranked 21st out of 25 qualifying first basemen in the big leagues. He has just four doubles, one home run and six RBIs through 18 games.
Slow starts are common for Howard. He has a career .458 slugging percentage in April, which makes this his worst month. His overall slugging percentage is .548.
But a bad start this season has had Howard climbing uphill. He actually entered Tuesday hitting .357 (15-for-42) with four doubles, one home run, two RBIs, a .524 slugging percentage and an .887 OPS in his last 11 games.
"He'll get it," Phillies manager Charlie Manuel insisted when asked about Howard's power. "It's coming. Hopefully it starts tonight. It's still there. He's going to get it."
They need it to come quickly.
"He's our big power threat, yes," Manuel said. "Until somebody comes along and wants to jump in there and hit about 30 or 40 or can, yeah, Ryan is the guy that we depend on for power."
Todd Zolecki is a reporter for MLB.com. This story was not subject to the approval of Major League Baseball or its clubs.