Nix excels in pinch-hitting role for Phillies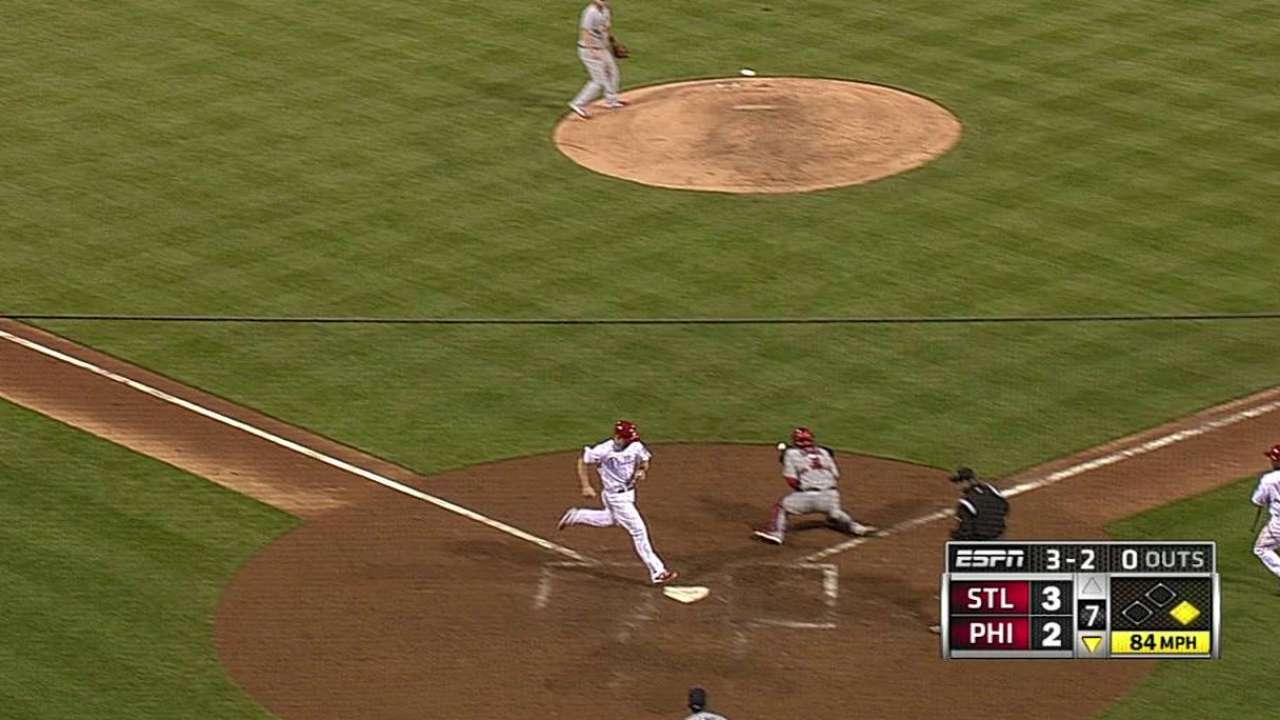 PHILADELPHIA -- Laynce Nix has been a pinch-hitting star the first few weeks of the season.
Entering Monday's action, he is hitting .500 (5-for-10) with two home runs and five RBIs. Phillies pinch-hitters have three homers and 10 RBIs overall. That accounts for 21.4 percent of the team's home runs and 15.1 percent of its RBIs.
Nix is enjoying success in part because he is not just coming off the bench this season. He has started seven times in right field.
"I've always felt Nix could hit if he stayed healthy and we got him some at-bats, especially against right-handed pitching," Phillies manager Charlie Manuel said. "Because when he makes contact, he hits the ball hard. He can help you. He's already helped us. He hit that home run that helped us win a ballgame, and his hit [Sunday] night helped us. That showed how well he can hit the ball hard if he's getting some playing time."
Of course, Manuel has a direct say in that. Greg Dobbs and Matt Stairs watched their pinch-hitting numbers drop when their playing time dropped in the past. That is no coincidence. Whenever Delmon Young joins the team, Nix could also see his playing time drop. How much could correlate to his future success as a pinch-hitter.
Todd Zolecki is a reporter for MLB.com. This story was not subject to the approval of Major League Baseball or its clubs.