Phillies recall Savery to fill spot in bullpen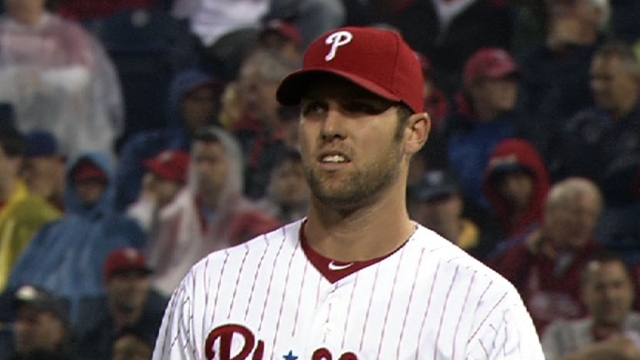 PHILADELPHIA -- The Phillies had numerous competitors for three bullpen jobs in Spring Training.
One included left-hander Joe Savery, but the Phillies optioned him to Minor League camp March 6. It was a pretty clear sign he had slipped on the depth chart behind left-handers Antonio Bastardo, Jeremy Horst and Raul Valdes.
But after the Phillies placed left-hander John Lannan on the 15-day disabled list Thursday, they recalled Savery, who is expected to help the bullpen before they find somebody to take Lannan's spot in the rotation Monday. Savery had allowed only two hits and struck out 11 in 7 2/3 scoreless innings in five appearances with Triple-A Lehigh Valley.
From first out, to first up for Savery.
Things can change quickly.
"Having been around long enough, stuff does happen quick," Savery said. "You try to tell yourself that when you're struggling and even otherwise. If you put it together you never know with injuries and trades and whatnot what's going to happen.
"It was a little bit of a frustrating and confusing situation," he said about his early spring demotion. "But there are some guys that did their job very well last year, did their job better than I did. I came into camp knowing that those guys deservedly were ahead of me. But the good news was is I got to go to Minor League camp and pitch every few days there, so I certainly got my work in, which wasn't always the case last year."
Todd Zolecki is a reporter for MLB.com. This story was not subject to the approval of Major League Baseball or its clubs.