Walks drought a symptom of Phillies' woes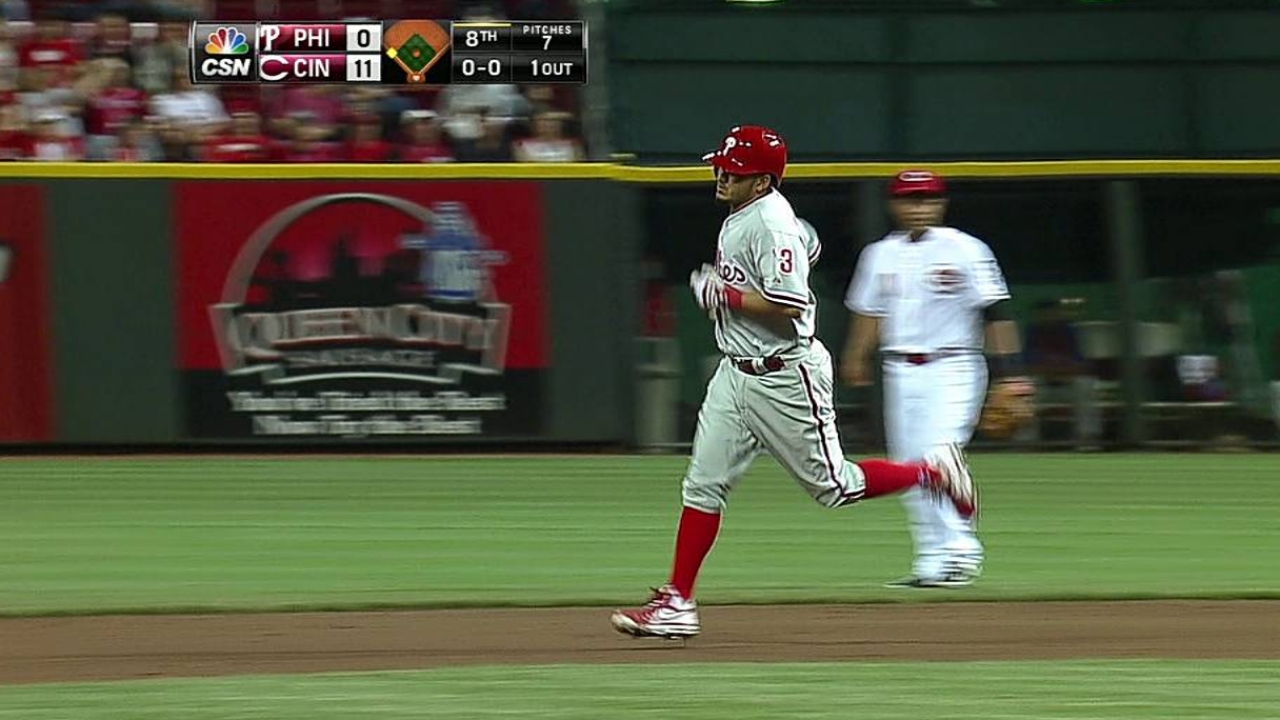 PHILADELPHIA -- The Phillies did not walk once in three games in Cincinnati. It's the first time since 1995 they went three consecutive games without a walk and just the second time it has happened in 50 years.
Said general manager Ruben Amaro Jr.: "I think it's ridiculous that we've had no walks in three days. I cannot believe it. More importantly, it's about not just walks, but producing, and we haven't done that. We haven't gotten hits, period. We haven't gotten hits with runners in scoring position, we haven't gotten hits to lead off innings. We need more people on base and more offensive production. You've got to give some credit to the pitchers, but not all of it. We just need to be better. It's as simple as that. Right now we're not."
Todd Zolecki is a reporter for MLB.com. This story was not subject to the approval of Major League Baseball or its clubs.