Manuel not committed to Revere leading off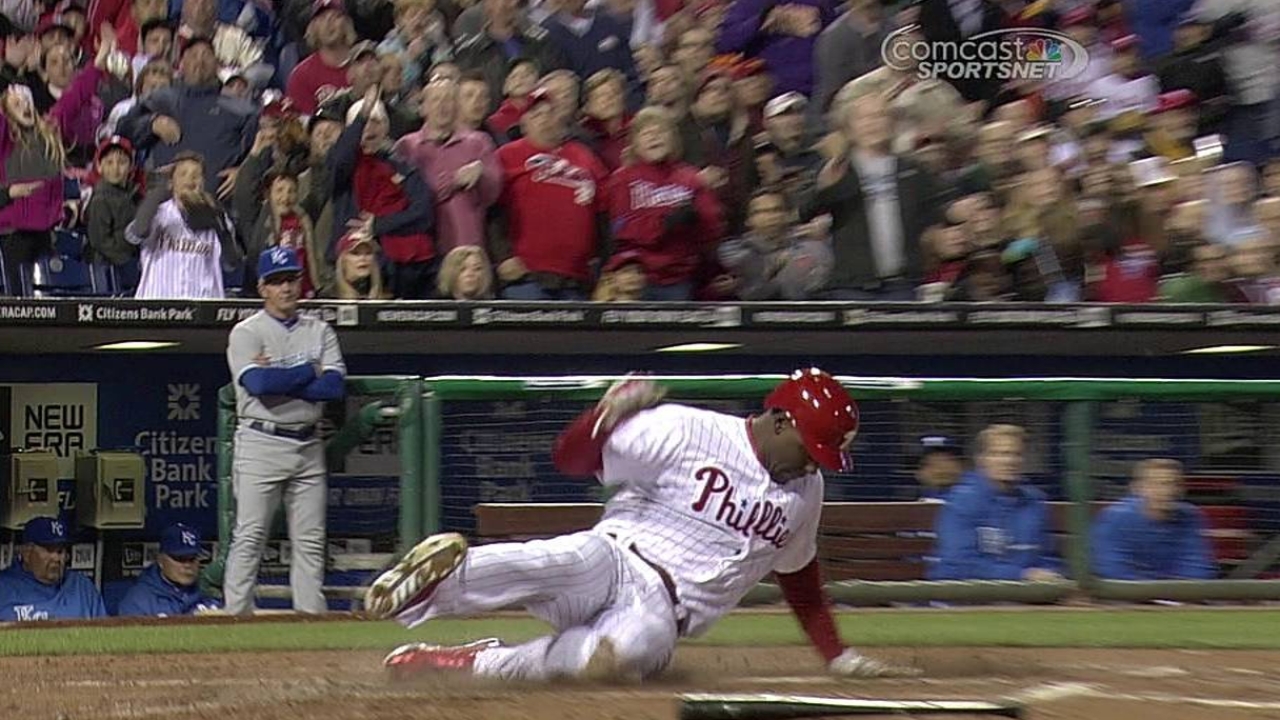 CINCINNATI -- Fans begged and pleaded for months for Phillies manager Charlie Manuel to have Ben Revere at the leadoff spot.
But 13 games into the season, Revere hasn't provided the offense much of a spark. He entered Tuesday's game against the Reds at Great American Ball Park hitting .222 (12-for-54) with two RBIs, a .276 on-base percentage and a .222 slugging percentage. He has stolen five of seven bases.
"Committed?" Manuel said about Revere hitting atop the lineup. "I'm not really committed. I look at [the lineup] every day and I try to find the best lineup we can win with. What the hell are we going to do?"
His lineup could change once Carlos Ruiz and Delmon Young join the team, which would give Manuel more flexibility.
Todd Zolecki is a reporter for MLB.com. This story was not subject to the approval of Major League Baseball or its clubs.