Latest start is step in right direction for Hamels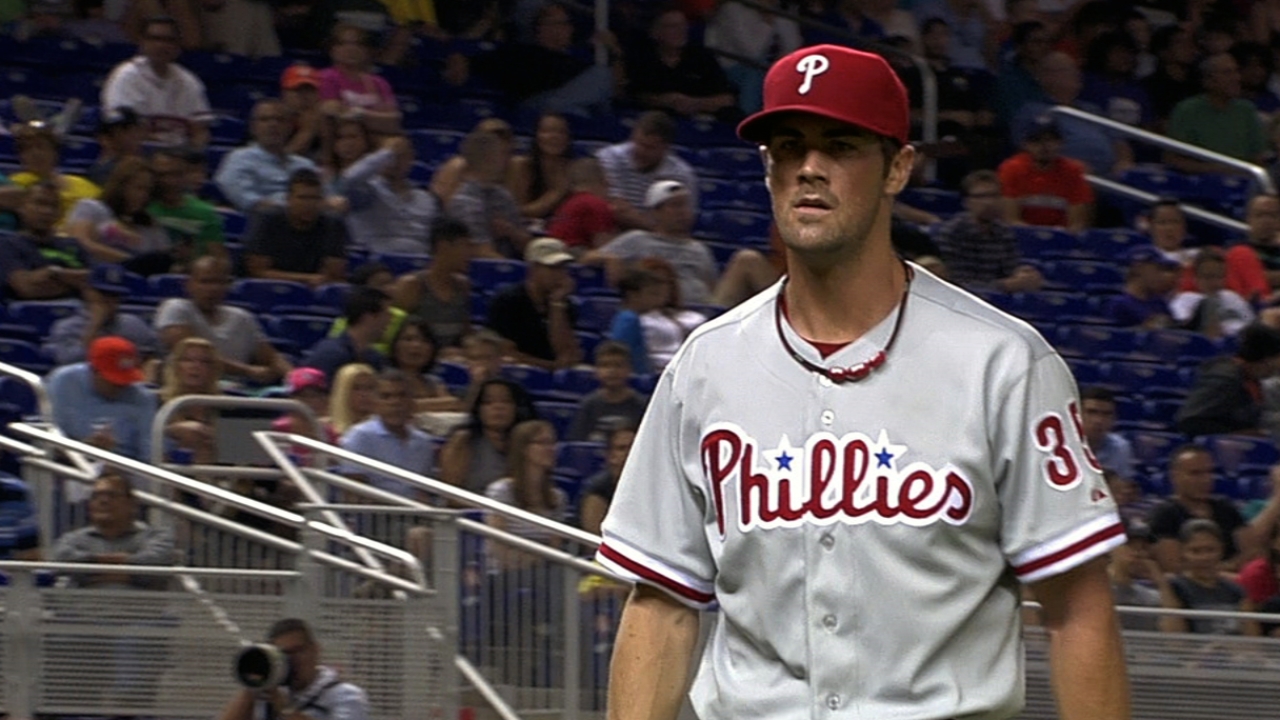 MIAMI -- Cole Hamels is not there yet.
He allowed three hits, one run and three walks with five strikeouts in six innings Saturday in a 2-1 loss to the Marlins at Marlins Park. It was an improvement over his first two starts of the season, in which he built a bloated 10.47 ERA. But it also came against a mediocre Marlins lineup, which had scored just 19 runs in 11 games.
Hamels said he made strides Saturday but had much more work to do to get where he needed to be.
"It's the little things," he said. "It's being able to get the sign, get the grip with the baseball and obviously have the timing and the whole body synced up the moment you release it. Just kind of battling a few little kinks. I know what they are. I know how to fix them. It's just a matter of getting the reps and then developing that muscle memory so I don't even have to think about it all the time. Because you can't think about your mechanics and what pitch you have to throw and who you're facing. It's too much. I think that's kind of where I'm at."
Todd Zolecki is a reporter for MLB.com. This story was not subject to the approval of Major League Baseball or its clubs.