Disappointment turns to amusement after coat debacle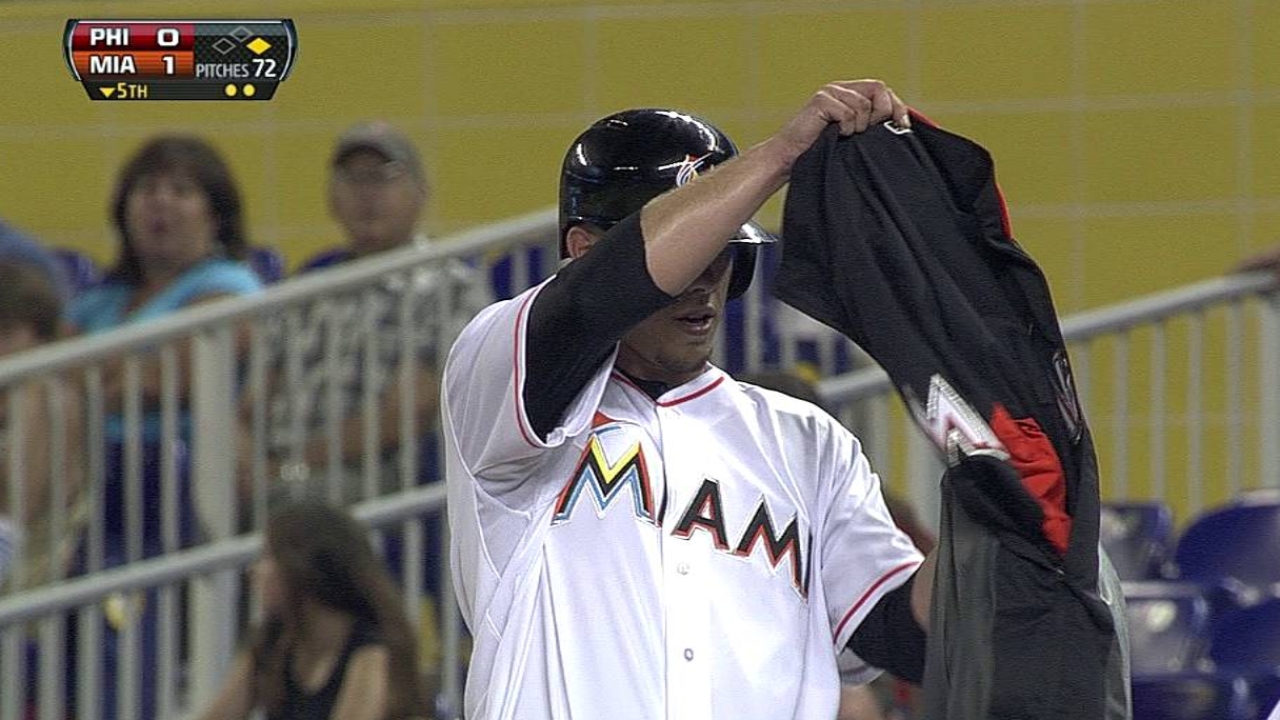 MIAMI -- Cole Hamels was not happy when he allowed a tying single to a rookie pitcher in the fifth inning Saturday at Marlins Park.
But if he wanted to put the hit to 20-year-old Jose Fernandez behind him, he could not. Because upon reaching first base, an ecstatic Fernandez, who picked up his first big league hit and RBI, had problems doing something that most do typically with ease.
He could not put on his jacket. Fernandez tried pulling the jacket over his head and struggled vigorously, seemingly not realizing he could have simply unzipped the jacket and put it on as so many do daily.
"I was like, 'Shoot, he's too excited,'" Hamels said Sunday morning. "He can't read the instructional manual to get it on. He was just real excited. I would be. Your first big league hit. You get an RBI in a close game. I think he was just so excited. At first it's like, 'Let's go.' But because it took a little bit longer, it kind of made me just laugh about it."
Asked if he was upset he gave up a hit to a pitcher -- and one who could not put on a jacket -- Hamels said: "I think it's because I've been there. I can't put on clothes right sometimes, either."
Phillies first baseman Ryan Howard got a close look at Fernandez's battle with the jacket.
"You watched that debacle," he said. "I just sat there. I thought the first-base coach was going to help him out. I had no clue what was going on. He was struggling with it."
Todd Zolecki is a reporter for MLB.com. This story was not subject to the approval of Major League Baseball or its clubs.