Galvis fills in for M. Young at third base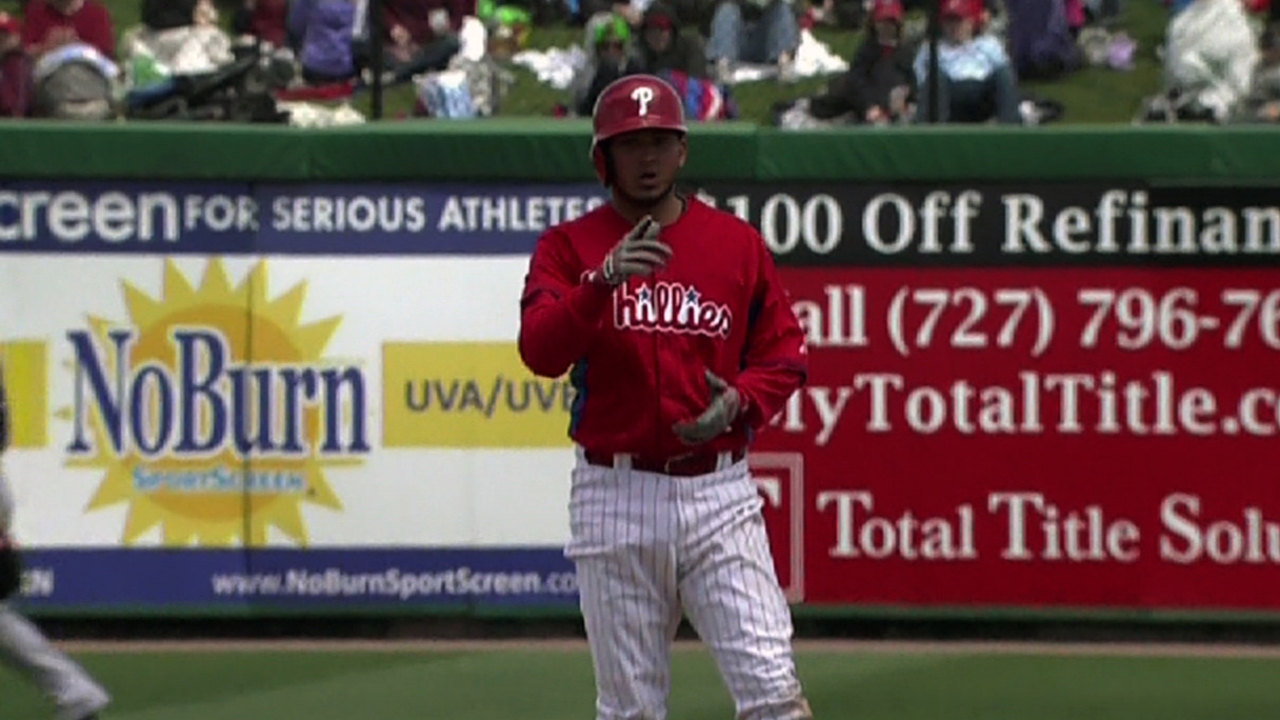 MIAMI -- Phillies manager Charlie Manuel said in Spring Training he could find Freddy Galvis around 250 at-bats during the season.
He had just three entering Saturday's game against the Miami Marlins at Marlins Park. That should not be a complete surprise. Chase Utley, Jimmy Rollins and Michael Young have been swinging the bat well, and with two days off mixed in between the team's first 10 games, there has been no need to rest the everyday players. But with Young feeling ill Saturday, Manuel put Galvis into the starting lineup for the first time, having him start at third for Young.
"It's hard," said Manuel, asked about finding playing time for Galvis. "You've still got to find him some playing time somehow."
Young was available to pinch-hit, if needed.
Todd Zolecki is a reporter for MLB.com. This story was not subject to the approval of Major League Baseball or its clubs.