Phillies taking advantage of double-play balls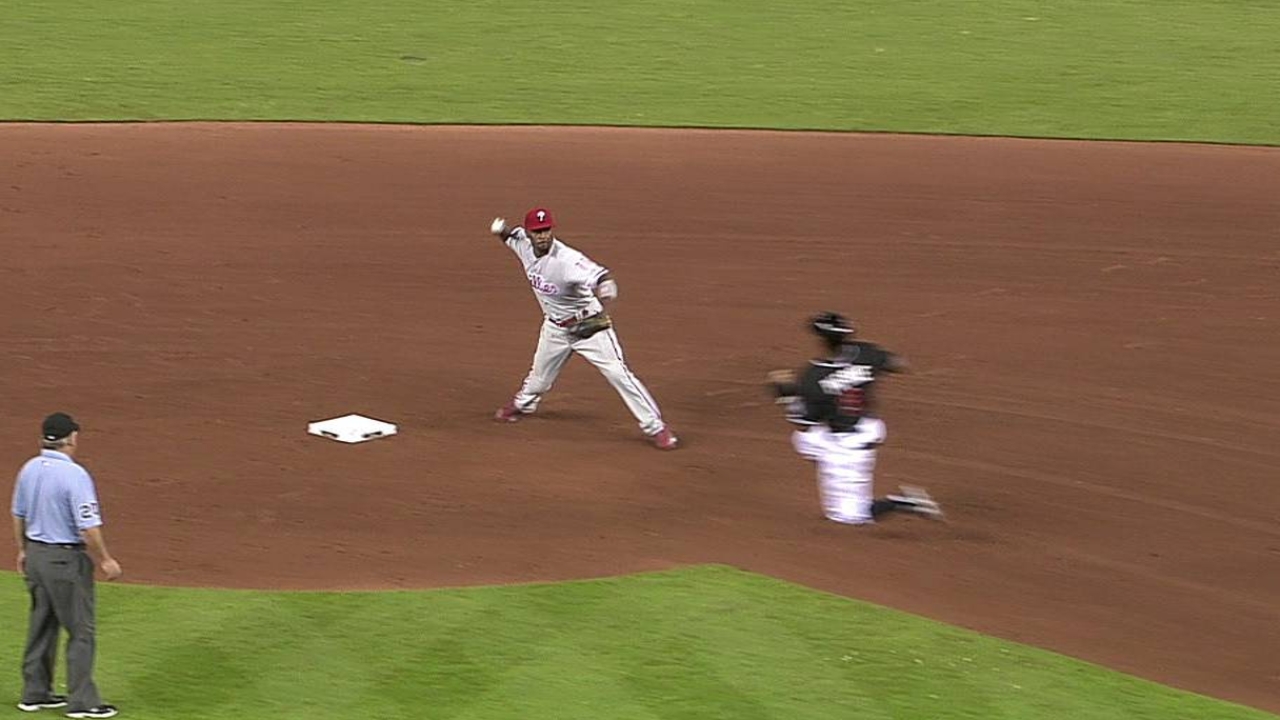 MIAMI -- Chase Utley and Jimmy Rollins killed a couple rallies Friday in a 3-1 victory over the Marlins when they turned double plays in the eighth and ninth innings.
The Phillies entered Saturday tied for fifth in baseball, getting teams to ground into 10 double plays. They have had 72 double-play opportunities this year. Their 13.9 conversion percentage ranked seventh in baseball.
"If you're not striking people out, a ground ball, especially with a runner base, is good to get because that gives you an opportunity to get double plays," Phillies manager Charlie Manuel said.
Todd Zolecki is a reporter for MLB.com. This story was not subject to the approval of Major League Baseball or its clubs.