Mayberry solid for Phillies in right-field opening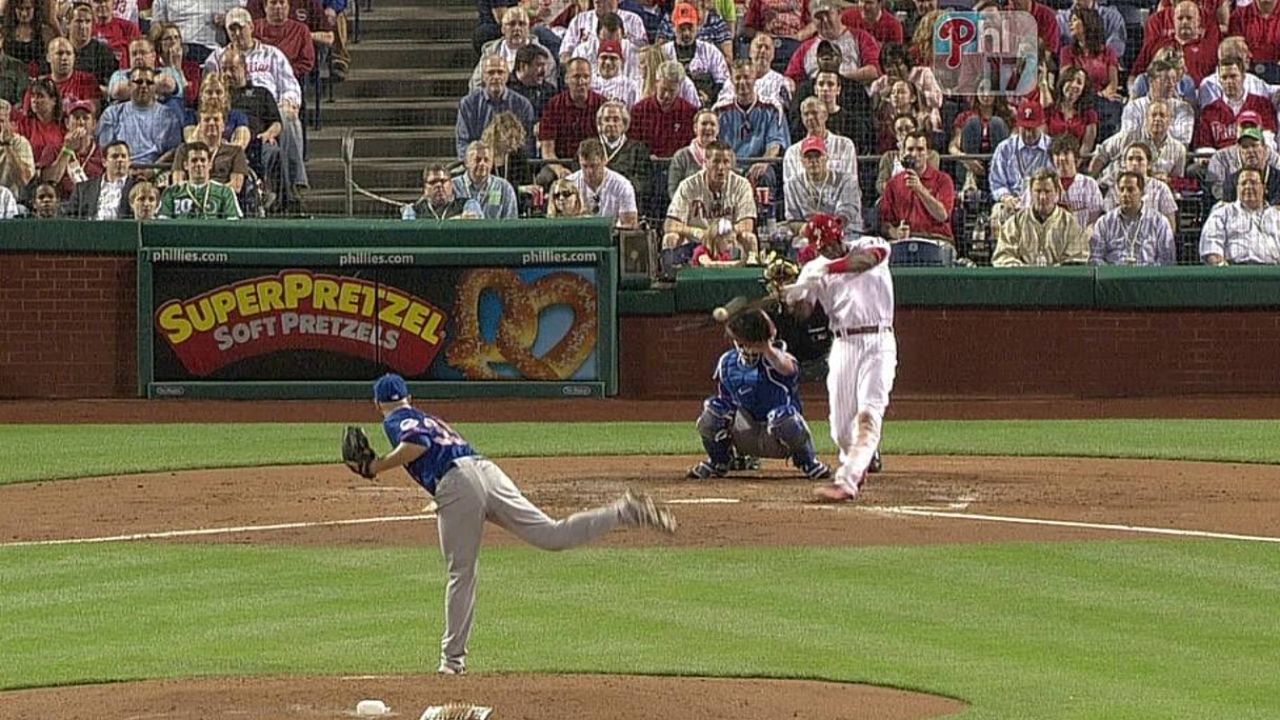 PHILADELPHIA -- Delmon Young could join the Phillies before the end of the month, but in the meantime the team needs somebody to play right field.
John Mayberry Jr. started in right Wednesday night against the Mets at Citizens Bank Park. He has started there five times compared with three for Laynce Nix and once for Ezequiel Carrera. Mayberry, who had a chance to become an everyday player last season, was hitting .333 (5-for-15) with three doubles, one home run, three RBIs, four walks and a .733 slugging percentage entering Wednesday. But regardless of how well Mayberry plays this month, Young is scheduled to be in right whenever he is ready to go.
"Until he arrives here we definitely have to play John, Nix and Carrera," Phillies manager Charlie Manuel said.
Todd Zolecki is a reporter for MLB.com. This story was not subject to the approval of Major League Baseball or its clubs.