Manuel, Amaro express complete faith in Halladay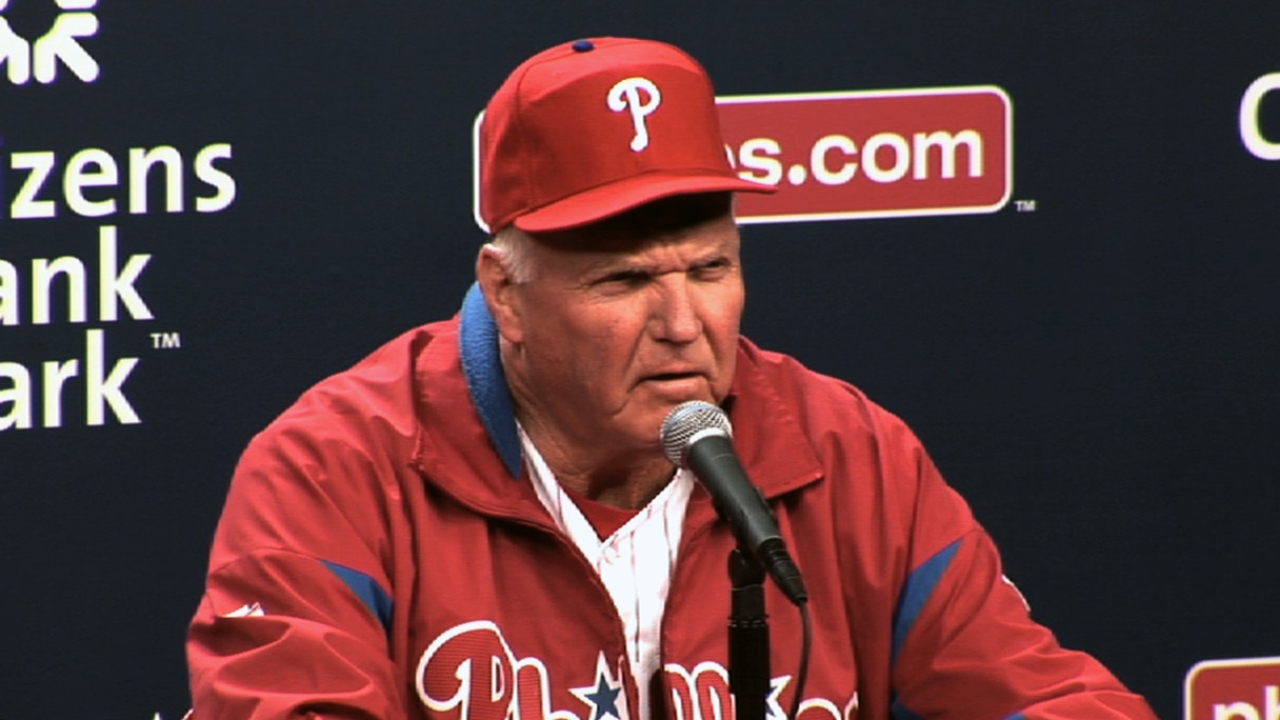 PHILADELPHIA -- Roy Halladay has been one of the best pitchers in baseball for more than a decade, so he has earned the right to pitch through his problems, if he can.
The Phillies made that clear Tuesday at Citizens Bank Park, where Phillies general manager Ruben Amaro Jr. said Halladay gets as long as he needs to correct himself, and Phillies manager Charlie Manuel said he is completely committed to his former ace.
Manuel offered an example of just how long his leash can be.
"You guys used to get on me about Brad Lidge," Manuel said, referring to Lidge's 2009 season when he went 0-8 with a 7.21 ERA and 11 blown saves. "I used to look down there, and to me Brad Lidge was probably the best I had. If I was going to lose the game, it was going to be Brad Lidge. I was committed to Brad Lidge. If I commit to you then I commit to you. And whatever happens is going to happen. That's kind of how I look at it."
Halladay has a ghastly 14.73 ERA through two starts, which follows struggles in Spring Training and in 2012. He has allowed 12 hits, 12 runs, six walks and three home runs in just 7 1/3 innings this season. He has also hit a batter, thrown two wild pitches and struck out 12.
Amaro and Manuel said they never considered holding back Halladay, having him pitch in extended spring training games before he was better prepared to pitch in the Phillies rotation. To have him pitch extended spring training games, the Phillies would have needed to place him on the disabled list, but Amaro said Halladay is not injured.
In fact, he said Halladay has not been on the team's daily injury report once this year.
"Roy felt he was physically ready to go," Amaro said. "There wasn't anything real alarming."
"Roy has earned the right to tell us how he feels, and how he wants to go about certain things when it comes to his routine and his pitching and things like that," Manuel added. "We never once thought about shutting him down or nothing. I can tell you that.
"You know something else? Shutting him down ain't the right way, either. I don't see no way in the world, if he's healthy and everything like that, we shut him down."
Todd Zolecki is a reporter for MLB.com. This story was not subject to the approval of Major League Baseball or its clubs.