Oswalt tweets in support of Phillies, Halladay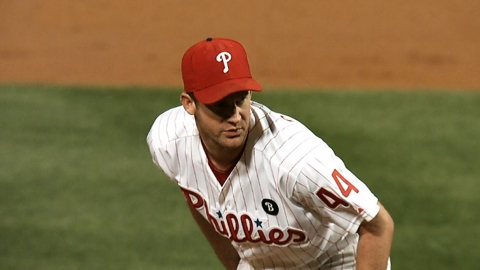 PHILADELPHIA -- Former Phillies right-hander Roy Oswalt tweeted his love for Philadelphia on Monday, curiously, less than an hour after Roy Halladay suffered his second dismal start of the season.
"Alright everybody, this is officially Roy Oswalt," he tweeted.
Oswalt followed that by tweeting, "Just an update, I haven't felt this good since 2010," and, "I would love to come back to Philly, loved my time there, amazing fans."
I would love to come back to Philly , loved my time there , amazing fans

- Roy Oswalt's Website (@royoswalt44net) April 9, 2013
But Oswalt tweeted again on Tuesday morning.
"Let's clear the air, I was asked by a Philly fan if I would come back to Philly. I answered the question. It had nothing to do with Doc," Oswalt wrote. "As a friend and fan of Halladay, and with a track record as long as his, don't count him out after 2 starts."
It seems unlikely the Phillies would take a look at Oswalt, who has suffered from back problems the past few seasons. He went 9-10 with a 3.69 ERA in 23 starts for the Phillies in 2011. He went 4-3 with a 5.80 ERA in 17 appearances (nine starts) last season with the Rangers.
Asked about Oswalt's tweets, Phillies general manager Ruben Amaro Jr. said, "That's very flattering."
Todd Zolecki is a reporter for MLB.com. This story was not subject to the approval of Major League Baseball or its clubs.