Durbin, fellow relievers endure tough first week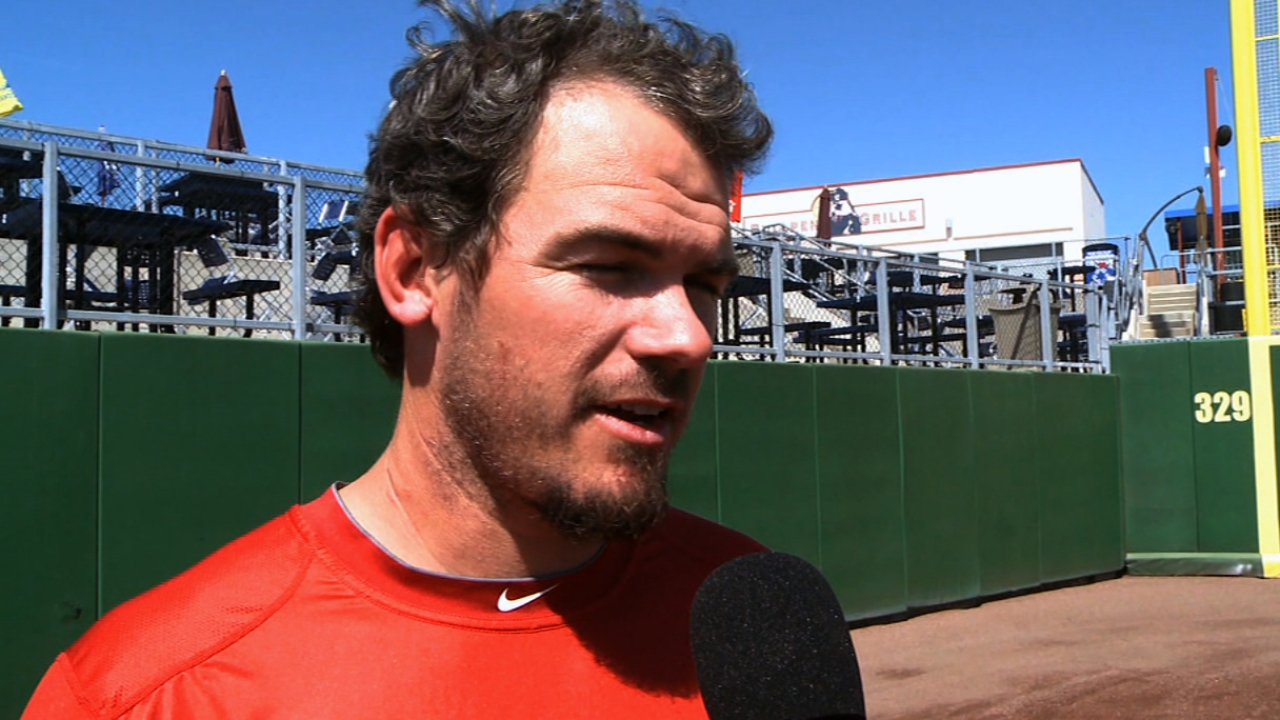 PHILADELPHIA -- The Phillies' bullpen has a 7.79 ERA the first week of the season, and has allowed 10 of 11 inherited runners to score.
Right-hander Chad Durbin has allowed all five of his inherited runners to score. He replaced left-hander Cole Hamels in the sixth inning Sunday in a 9-8 loss to the Royals at Citizens Bank Park. He allowed two of Hamels' runners to score.
"That's kind of his spot," Philadelphia manager Charlie Manuel said of Durbin. "We're down by two runs. That's his spot. Durbin has been known at times to be kind of a slow starter. So has [left-hander Jeremy] Horst. That kind of happens sometimes. We've just got to play. Right now, we're pitching who we have. That's who we have right now."
The Phillies like right-hander Phillippe Aumont, whom they project as a late-inning reliever, but they believe he doesn't have the experience or consistency yet for that spot. Aumont pitched in a low-leverage situation in the ninth with the Phillies trailing by five. He allowed two walks, one hit, one balk and struck out two in a scoreless inning. He threw 28 pitches (14 strikes).
Todd Zolecki is a reporter for MLB.com. This story was not subject to the approval of Major League Baseball or its clubs.