Phils plan to keep Brown in left field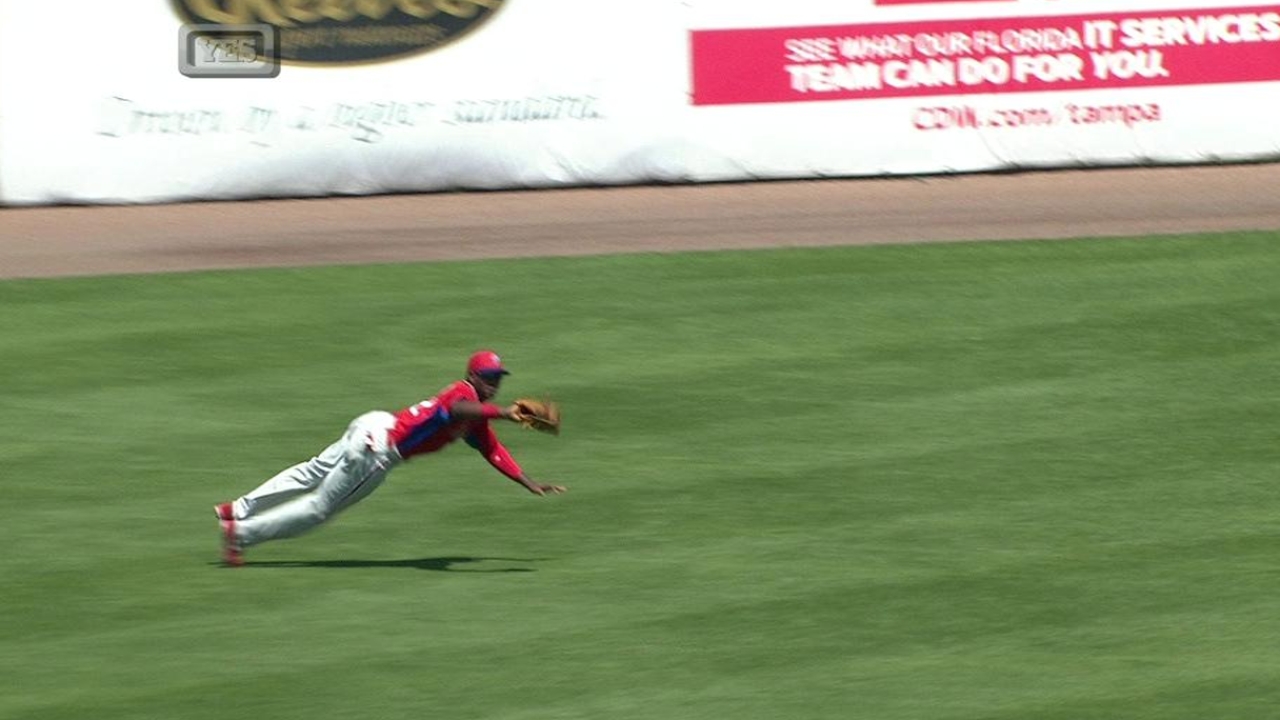 PHILADELPHIA -- Some have wondered why Phillies manager Charlie Manuel has played Domonic Brown in left field rather than right, which is the position he played coming up through the Minor Leagues.
He said it is because he needs Brown to get comfortable there.
The working theory is Delmon Young, who is out due to right ankle surgery, rejoins the team before the end of the month and plays a competent right field, a position he has not played since 2007. So rather than have Brown play right then move to left, Manuel wants him to start in left and stay there so he isn't suddenly thinking about playing a new position.
"I think he's better off staying in one place right now," Manuel said. "That doesn't mean that he can't play right field, but that's kind of what our plans are."
Todd Zolecki is a reporter for MLB.com. This story was not subject to the approval of Major League Baseball or its clubs.