Good spring carrying through for Brown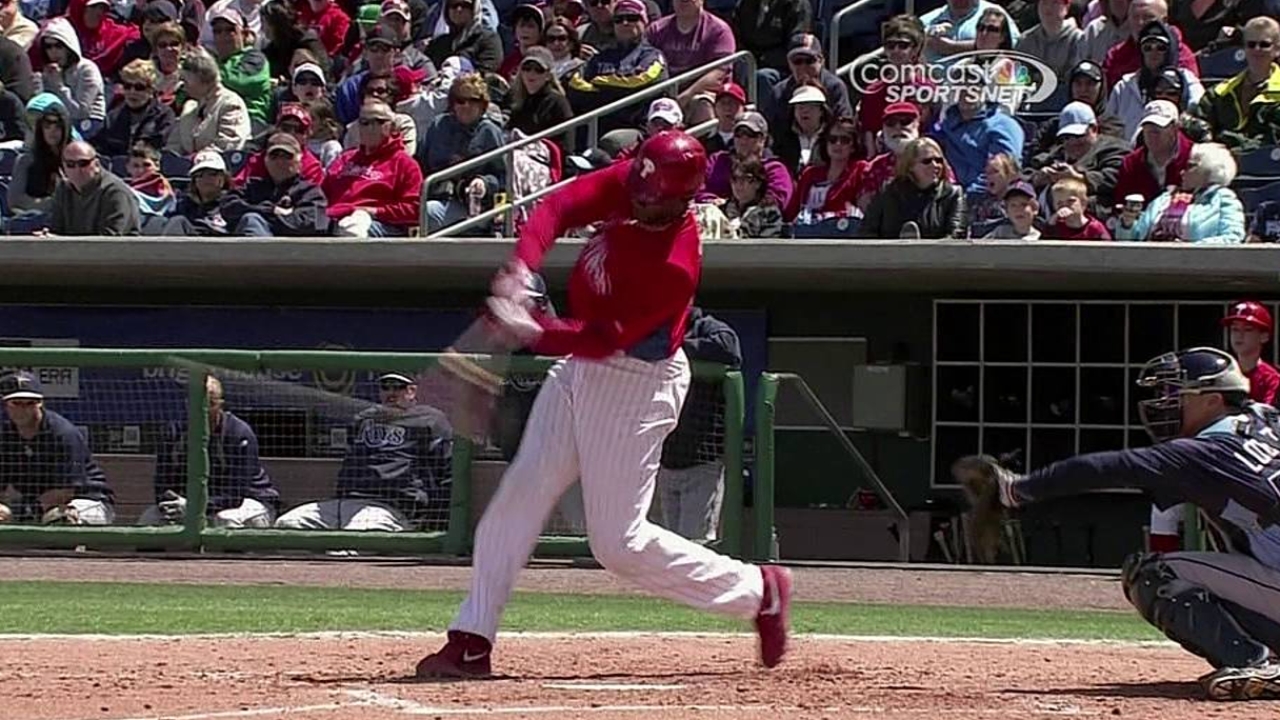 ATLANTA -- Domonic Brown carried his good Spring Training into the first two games of the season, and he entered Thursday's series finale with the Braves with three hits in seven at-bats, with one walk.
"He looks good," manager Charlie Manuel said. "He got a couple of hits last night off a lefty. He looks good. Yeah."
Conversely, Ryan Howard entered the night 0-for-8 following a good spring.
"That's baseball," Manuel said. "That's the way it goes. You don't take nothing for granted, and you play every day. That's what it is."
Todd Zolecki is a reporter for MLB.com. This story was not subject to the approval of Major League Baseball or its clubs.