Phillies keep three lefties in 'pen, option Stutes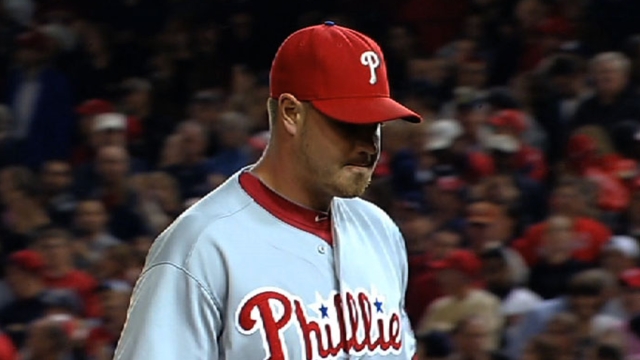 PHILADELPHIA -- The Phillies kept seven relievers on their Opening Day roster, including three lefties in Antonio Bastardo, Jeremy Horst and Raul Valdes. Right-hander Michael Stutes was optioned to Triple-A Lehigh Valley, two years after he was a key component to the 2011 National League East title run, but a year after he made just six appearances before shoulder inflammation shut him down and prompted arthroscopic surgery in the offseason.
"Valdes and Horst really pitched well," Amaro said. "They pitched consistently, and having Valdes from the left side and Chad Durbin from the right, it gives us some balance. I like having three left-handers. The guys we kept, frankly, did a nice job this spring.
"That's the message we gave [Stutes]. We didn't forget what he did for us two years ago. He just needs to get back and get his reps. He hasn't pitched for almost a year, but he needs to gain some consistency."
Mike Radano is a contributor to MLB.com. This story was not subject to the approval of Major League Baseball or its clubs.