Phillies confident with Halladay as second starter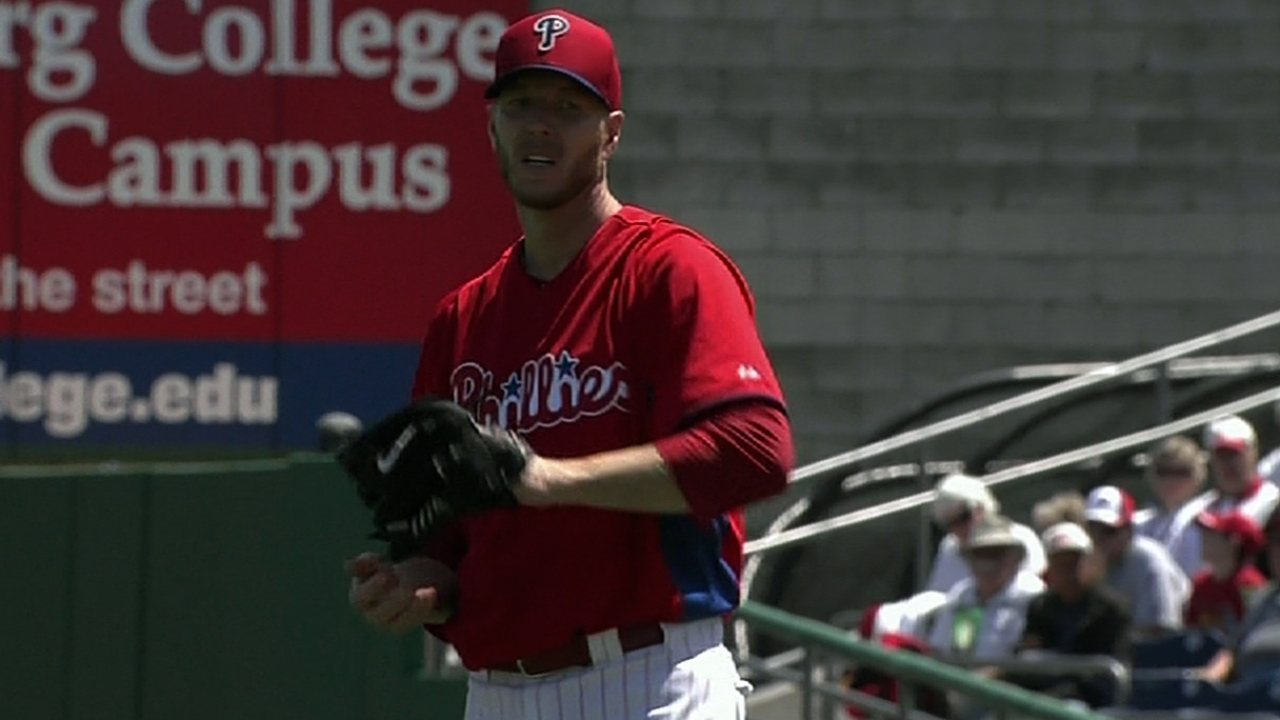 PHILADELPHIA -- For all of the positives that have come out of this spring for the Phillies -- the healthy returns of Chase Utley and Ryan Howard, the solid defense at third by Michael Young and the emergence of Domonic Brown -- it's hard not to escape the concern over Roy Halladay.
Halladay has had a myriad of issues, ranging from the flu to a dead arm, which has raised red flags for an organization that has leaned heavily on its ace over the past three seasons. Halladay's struggles were well documented last year, and even with Cole Hamels and Cliff Lee, the key to the rotation in many minds is how Halladay rebounds from 2012.
"Right now it definitely looks like Halladay," said manager Charlie Manuel, when asked who would start on Wednesday in Atlanta in the second game of the season. "We're thinking about splitting our lefties up."
On the surface, that makes sense. Why have Hamels -- the Opening Day starter for the first time in his career -- and Lee go back to back when you can mix it up? Still, Halladay's final line in his last spring start was two runs on eight hits over 4 1/3 innings, which didn't ease the concerns back in Philadelphia.
"We're concerned about his spring, yeah," Manuel said. "But the last few times out there, he's gotten better. I think he's ready to go. Talking to Roy, he's ready to pitch."
Mike Radano is a contributor to MLB.com. This story was not subject to the approval of Major League Baseball or its clubs.