Final spring outing encourages Doc, Dubee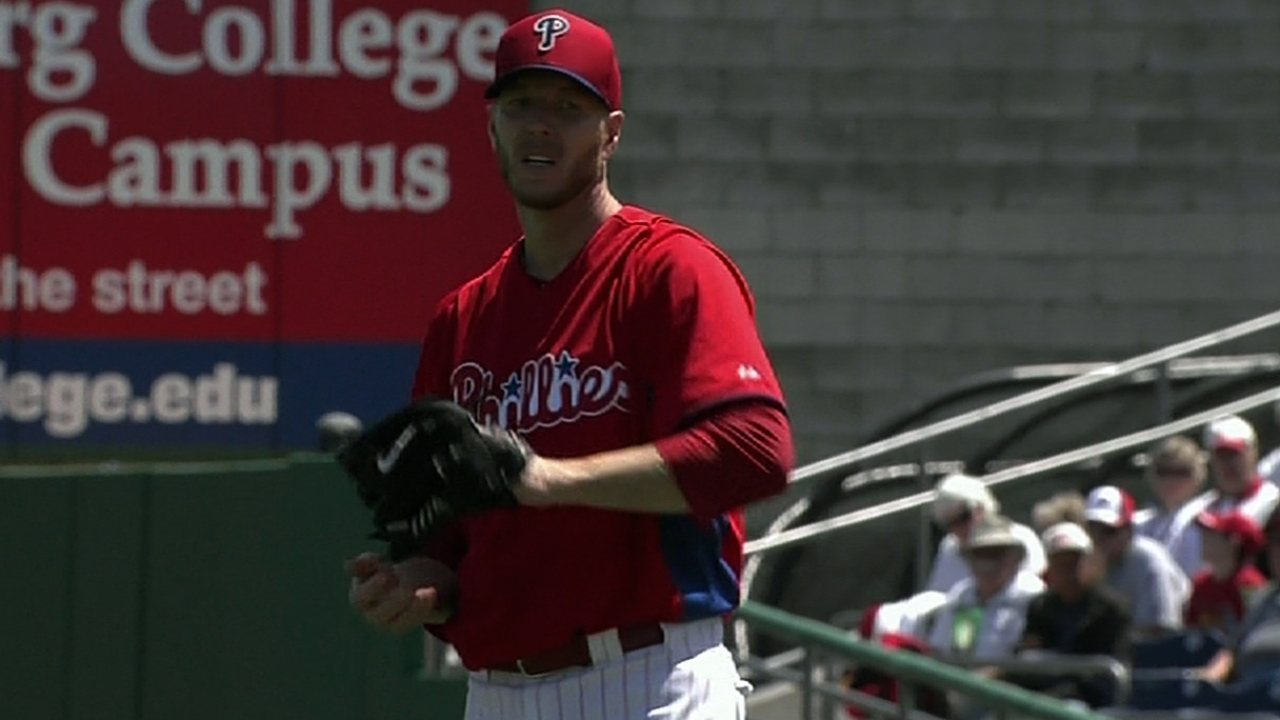 CLEARWATER, Fla. -- The numbers -- two runs on eight hits over 4 1/3 innings -- were hardly spectacular, but Roy Halladay was nonetheless pleased with the way he pitched Thursday against the Blue Jays in his final appearance of the spring.
The 35-year-old right-hander said he is "really excited" about the season ahead, which is good news for worried Phillies fans after the two-time Cy Young Award winner had an up-and-down spring.
"I felt good, I'm happy with where I'm at," Halladay said, as he hurried to dress and catch the Phillies' charter flight to Philadelphia following their 7-2 victory against the Blue Jays. "I'm excited. I'm excited to come out of Spring Training feeling the way I feel, physically and mechanically. There's still a few things I feel I can improve on, but I'm happy with my delivery.
"Physically, it's night and day, last year compared to this year, which was the goal. Physically, this is almost as good as I've felt in five years, as far as my total body. I'm just a tick behind where I want to be."
Phillies pitching coach Rich Dubee agreed.
"I thought there were a lot of goods today," Dubee said. "I thought today was a big 'up' day. He's gaining momentum. Gradually, he's getting back the strength that he lost when he was sick with the flu. That kind of set him back.
"But health-wise, I think he's fine. Like every pitcher, he's going to have to go to Plan B and Plan C some days. But how much more experience can a guy have? He may not have the same bullets, but he's still going to pitch plenty of big games for us. When you look at a player, you look at two things: ability and character. And he certainly has a lot of both."
Jim Hawkins is a contributor to MLB.com. This story was not subject to the approval of Major League Baseball or its clubs.