Manuel leaves Clearwater excited about season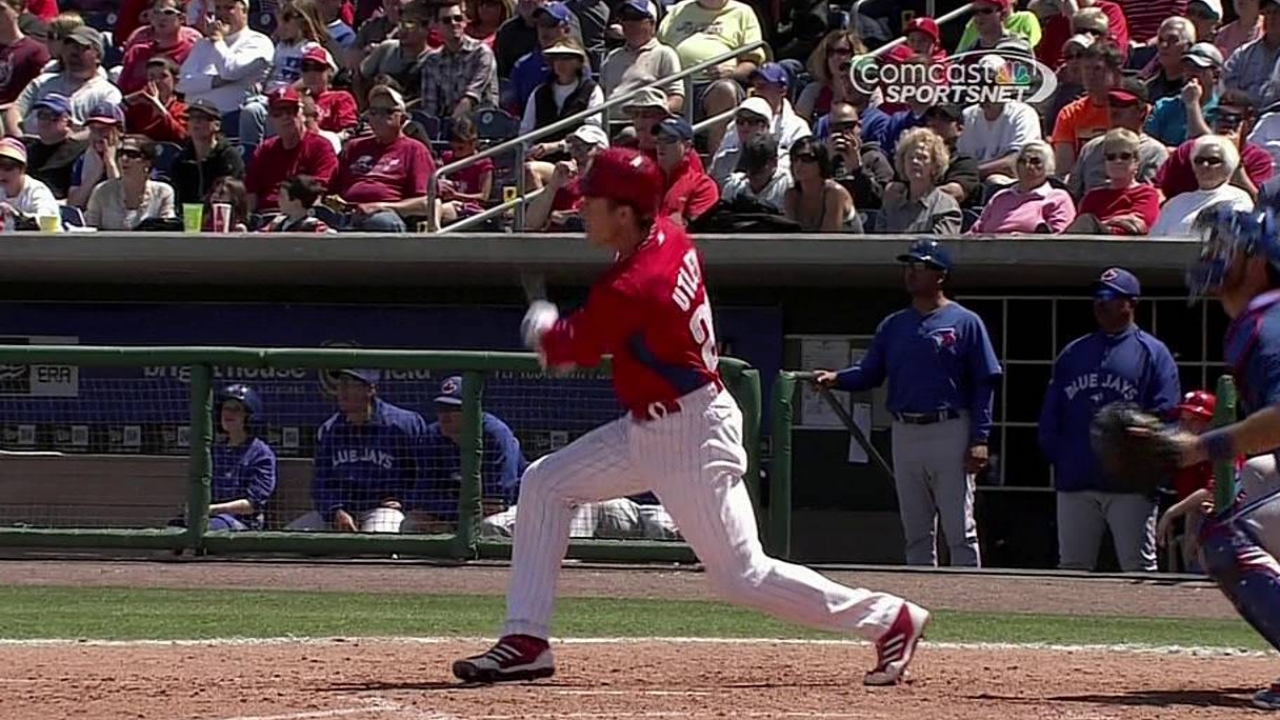 CLEARWATER, Fla. -- Charlie Manuel, who described himself as "one of the best evaluators in the game," took one last look at his Phillies in their Florida finale Thursday and declared, "We can be a playoff team."
"I feel like it's time for the season to start, it's time to see what we've got," Manuel said. "When the season opens, that's when we'll see what we've got. Everything goes back to zero. That's when the the games start to count.
"We've got to outplay the best baseball we've ever played. If we do that, we're going to win our division."
The Phillies finished third in the National League East last year with an 81-81 record after winning the division each of the previous five years.
"I feel much better than I did leaving camp last year," Manuel said. "We've got our Nos. 3 and 4 hitters this year. I like having Ryan Howard and Chase Utley healthy. I like what Ben Revere and Michael Young bring to us."
Jim Hawkins is a contributor to MLB.com. This story was not subject to the approval of Major League Baseball or its clubs.