Phillies prefer hot-hitting Brown in left field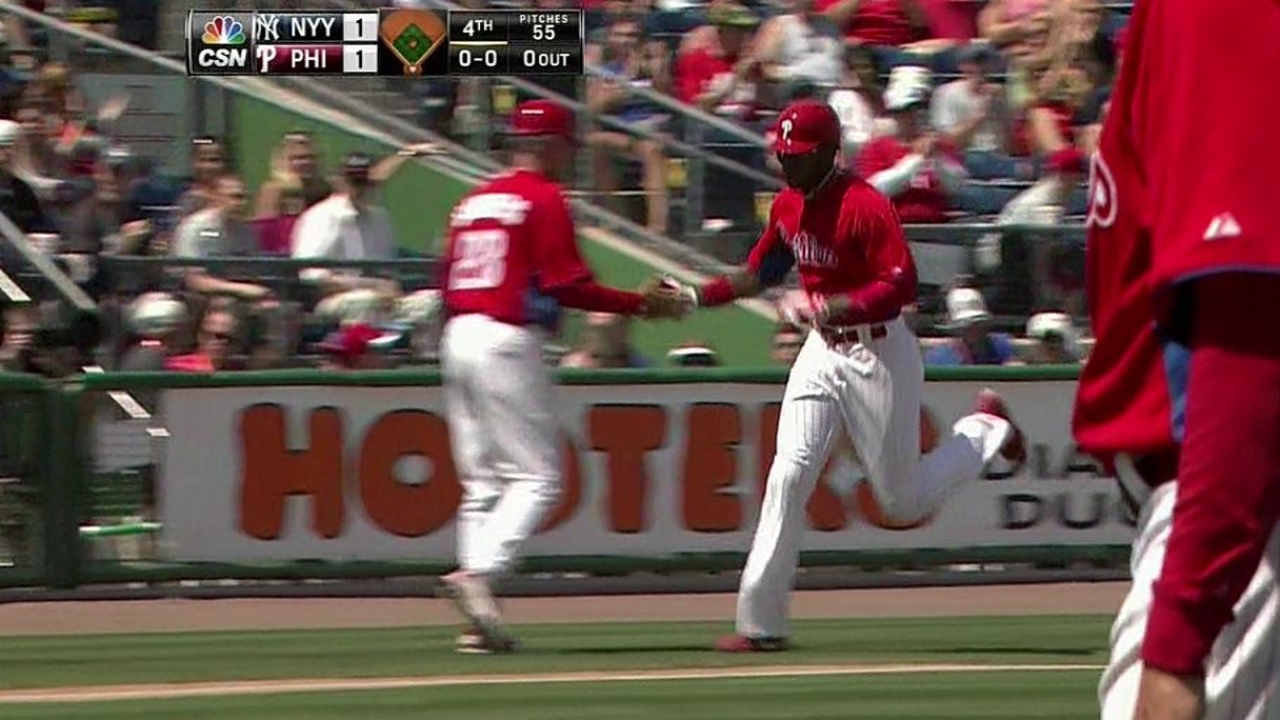 CLEARWATER, Fla. -- Domonic Brown, who has enjoyed an outstanding spring, belting seven home runs and driving in 17 runs, could hold the key to the Phillies' chances this season.
"He definitely could have a big impact, especially if our other guys are good," manager Charlie Manuel said. "I think he's come a long way. I think he's matured. I think he's learned a lot in the time he's been in the big leagues."
Brown started in left field in a 7-2 win against the Blue Jays on Thursday, and that is where Manuel plans to play him until something forces the Phillies' manager to change his mind.
"I think he's earned that right," Manuel said. "He's improved both places [left field and right], but I like him better in left field."
Laynce Nix, who homered Thursday, and John Mayberry, Jr., will probably alternate in right field until Delmon Young recovers from ankle surgery and is ready to return in a month or so. Young will remain in Florida to rehab, while the Phillies fly north for a two-game set against the Blue Jays at Citizens Bank Park before Opening Day.
"They can have April," Young told reporters Thursday. "I want October."
Jim Hawkins is a contributor to MLB.com. This story was not subject to the approval of Major League Baseball or its clubs.