Frandsen nursing sore wrist after being hit by pitch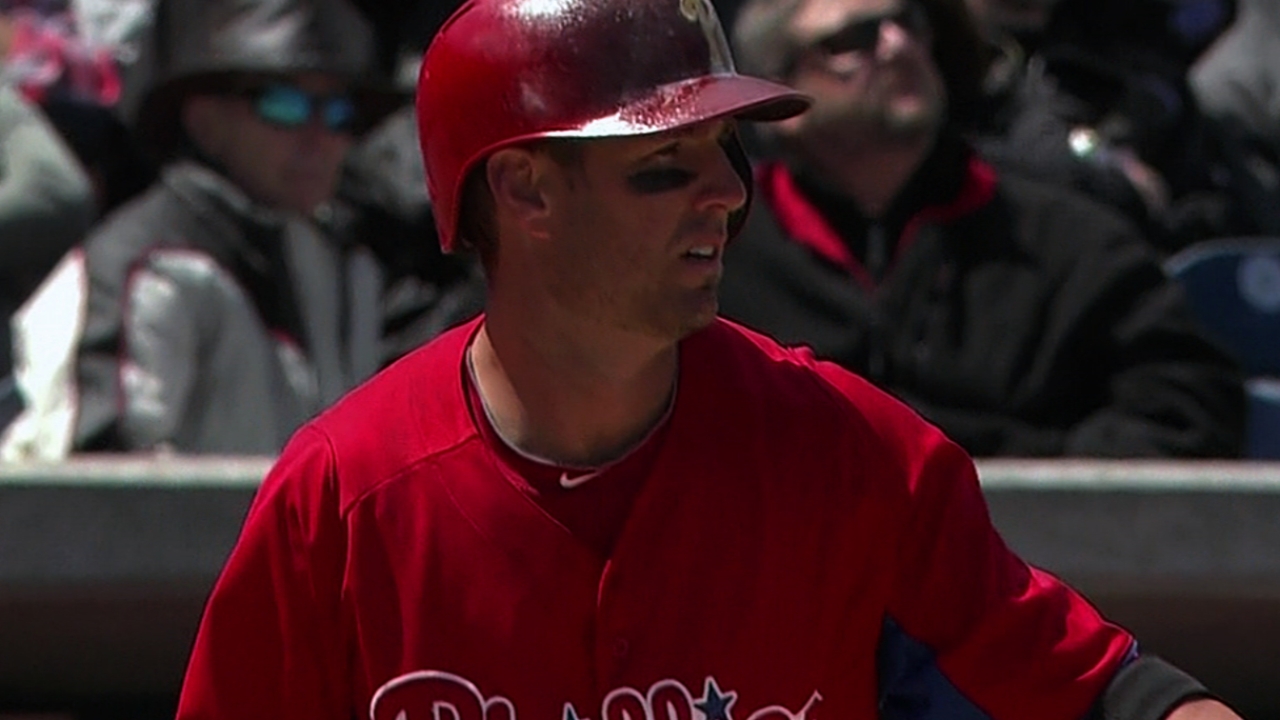 LAKELAND, Fla. -- Kevin Frandsen earned a spot on the Opening Day roster Sunday, when the Phillies released Yuniesky Betancourt.
But Frandsen got a big scare in the third inning Wednesday at Joker Marchant Stadium, when Tigers ace Justin Verlander drilled him in the left wrist with a 94 mph fastball. Frandsen remained in the game before Phillies manager Charlie Manuel walked onto the field to remove him before the bottom of the third.
Frandsen said he is fine, although he had stitches from the baseball imprinted on his wrist as a memento.
"It's not like it's painful," Frandsen said. "It's sore. I've been hit well over 100 times in my professional career. Anywhere near your hand is the one that kind of freaks you out. The way it came off, it wasn't like I couldn't feel my hand or anything. It was just sore … as it should be after getting hit with a fastball."
Frandsen said no X-rays were scheduled, as far as he knew.
Todd Zolecki is a reporter for MLB.com. This story was not subject to the approval of Major League Baseball or its clubs.