All eyes to be on Halladay in Phils' final Grapefruit tilt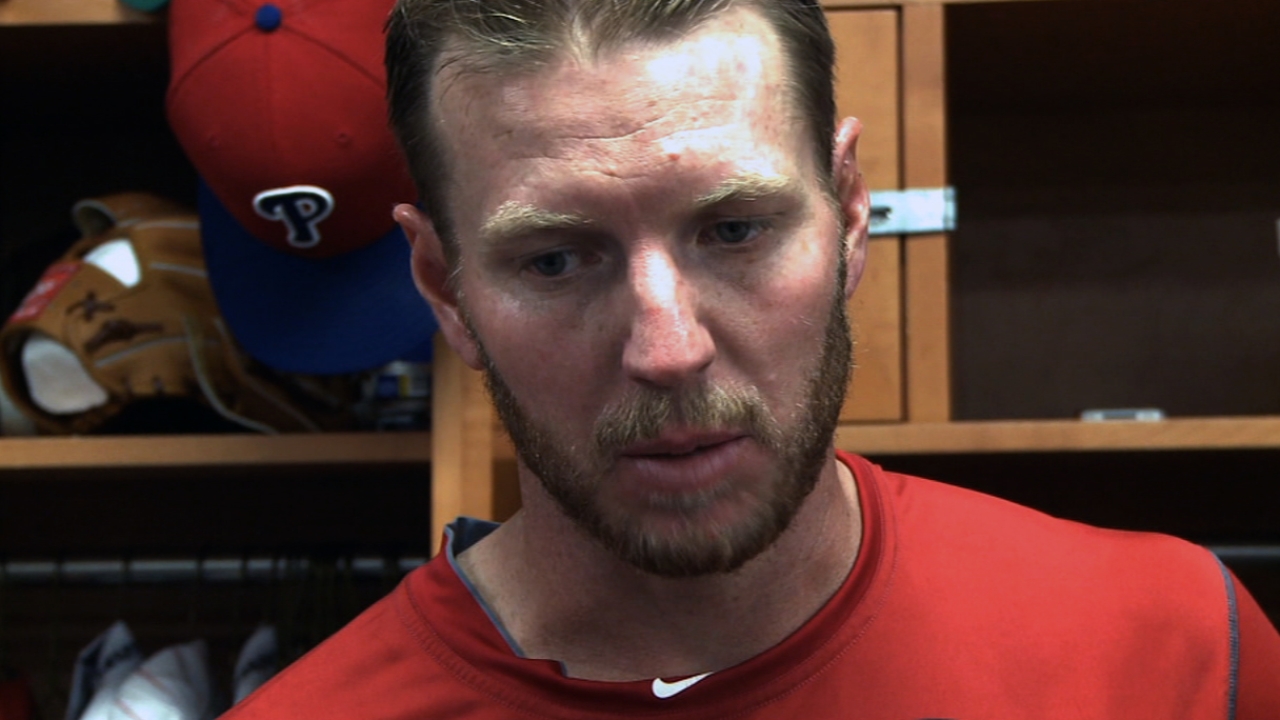 LAKELAND, Fla. -- There will be plenty of intrigue Thursday, when the Phillies play their final Grapefruit League game of 2013.
Roy Halladay will face the Toronto Blue Jays at Bright House Field. Normally, this would be a nondescript tuneup for Halladay, but this start carries significance. The veteran right-hander has had issues in each of his previous four starts, not resembling the pitcher who dominated the National League for the Phillies in 2010-11. But on Saturday, following a Minor League start at Carpenter Complex in which he allowed 11 of 18 batters to reach base, Halladay indicated he expects improved results Thursday.
"I think going into the last start will be more like a regular start, where you're trying to mix pitches like you normally would during a game," he said Saturday. "I think being able to figure out that cutter grip today, I can work on that in my bullpen more, and then my next time out, I feel like we can go out and pitch like I would pitch during a game."
Publicly, the Phillies are keeping a stiff upper lip on Halladay, claiming they are unconcerned and that his struggles are nothing unexpected or abnormal.
But they have seen what everybody else has seen this spring, so they would like to see some positive results before Halladay faces the Braves on Wednesday at Turner Field.
Todd Zolecki is a reporter for MLB.com. This story was not subject to the approval of Major League Baseball or its clubs.