Opening Day nod or not, health is key for Nix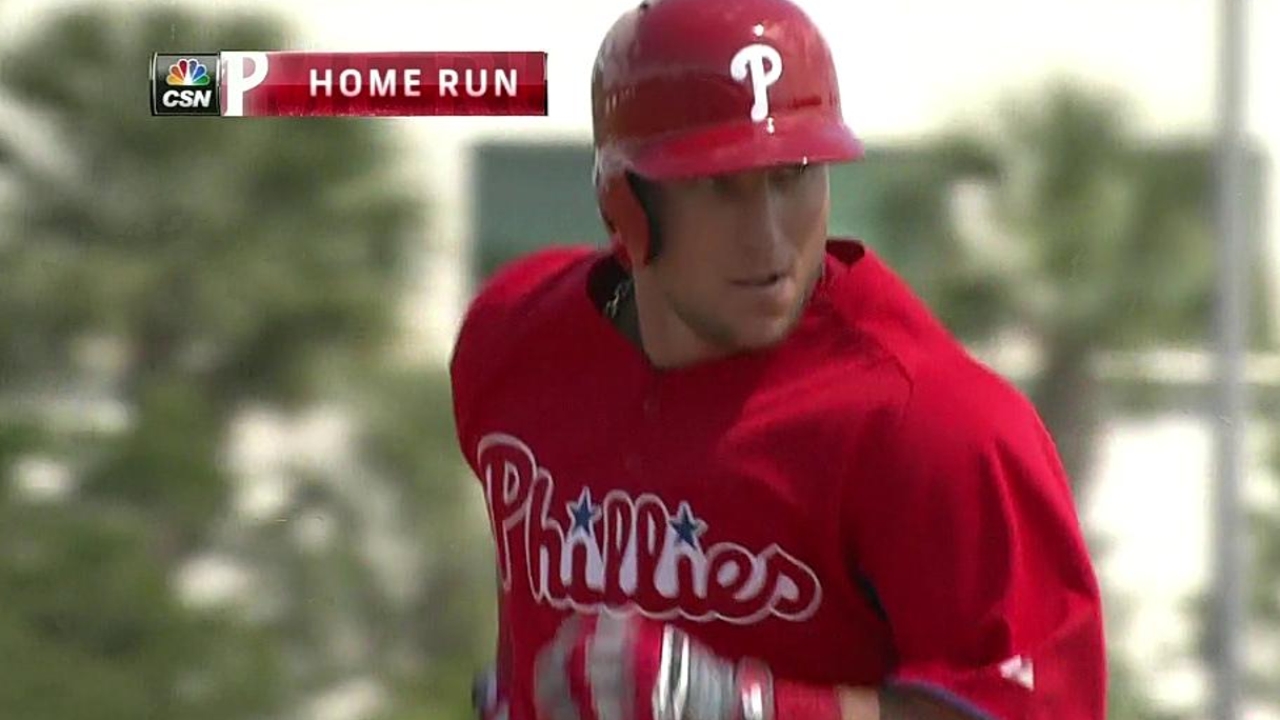 LAKELAND, Fla. -- Phillies manager Charlie Manuel treats his Opening Day lineup like the nuclear codes for the president, so it is anybody's guess where Jimmy Rollins or Ben Revere will be slotted in the lineup Monday in Atlanta.
The same is true for left field. It could be Laynce Nix against Braves right-hander Tim Hudson because he hits left-handed. Nix has hit .308 (8-for-26) with one double, one home run, four RBIs, one walk and eight strikeouts in his career against Hudson. But John Mayberry Jr., who hits right-handed, has had arguably better success against Hudson, albeit in a smaller sample size. He has hit .308 (4-for-13) with two home runs, five RBIs, four walks and just two strikeouts.
"We've got a lot of talent here," Nix said of the outfield situation. "We've got a lot of players that can play. We can mix and match at different positions. I think everyone is going to be utilized in the best interest of the team. And I think all of us understand that. I think our performance on the field is going to dictate what happens."
Manuel could platoon Mayberry and Nix in left field until Delmon Young joins the team, which could happen before May 1.
Nix started last season nicely, hitting .326 (15-for-46) with six doubles, two home runs, 11 RBIs and a .979 OPS in 22 games before being placed on the 15-day disabled list on May 11 because of a strained left calf. He did not return until July 22, and hit .191 (13-for-68) with four doubles, one home run, five RBIs and a .557 OPS the rest of the way.
Nix can be effective, but he needs to stay healthy. And that has been a problem throughout his career. He has been on the disabled list seven times in his 10-year career.
"I've got to be healthy and string together two, three, 400 at-bats and I'll be good," Nix said. "But health is the big thing. I feel pretty good. If I stay healthy, I feel I'll be able to do some damage. I want to do what's best for this team, whether that's in a platoon role, playing every day or coming off the bench, I'm going to make sure I'm ready for that."
Todd Zolecki is a reporter for MLB.com. This story was not subject to the approval of Major League Baseball or its clubs.