Valdes, Horst make strong cases for 'pen spots Tuesday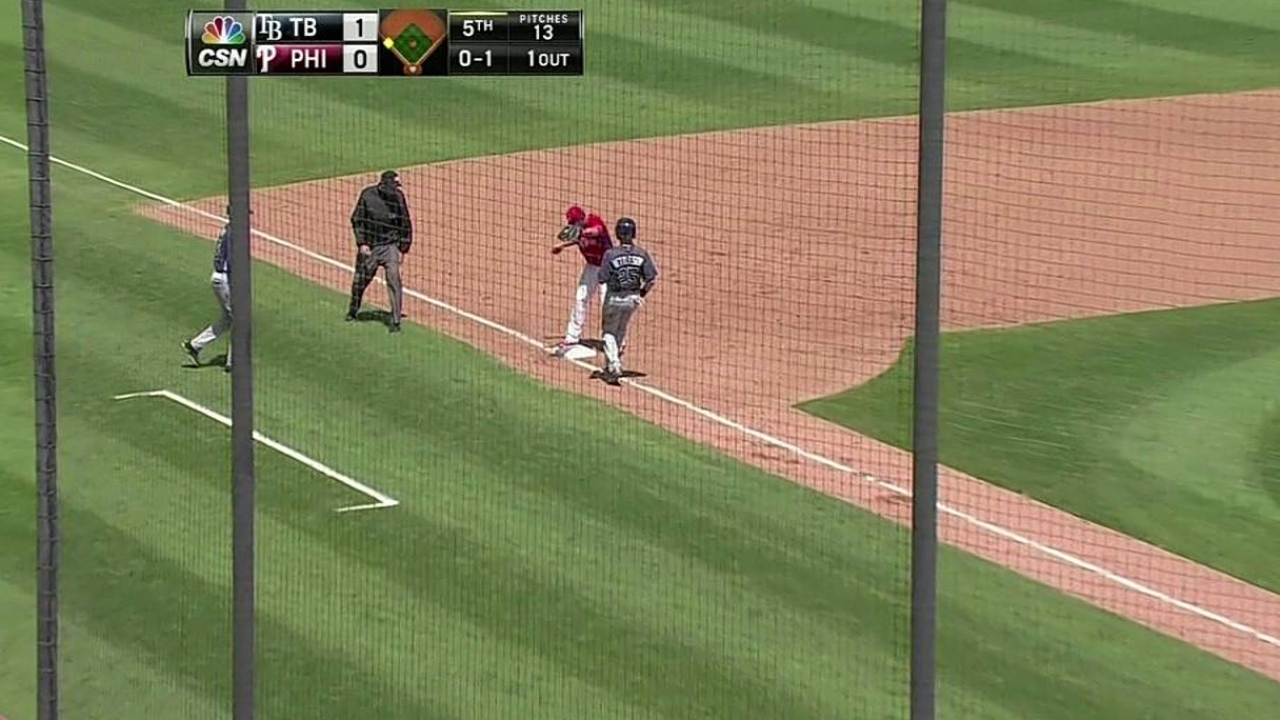 CLEARWATER, Fla. -- Left-hander Raul Valdes is a frontrunner for one of the three openings in the Phillies' bullpen, and he seemed to solidify his spot Tuesday in a 10-1 victory over the Rays at Bright House Field.
He pitched three innings, allowing two hits, one run and striking out five. The Phillies don't have a prototypical long man -- nor do they feel they need one -- but Valdes has shown the ability to pitch more than a couple innings while throwing strikes. He went 3-2 with a 2.90 ERA in 27 appearances last season.
"Raul has been fantastic," Phillies pitching coach Rich Dubee said. "He's a strike thrower. He pitches down in the bottom of the zone. He reads bats real well. He reads swings real well, and he can go back and forth on you. He can throw that breaking ball behind in the count, first-pitch strike, double up, triple up. Then he can paint you with some fastballs that are deceptively quick."
Left-hander Jeremy Horst is also a frontrunner for a job. He allowed one hit and struck out one in two scoreless innings. He has a 4.80 ERA this spring, but has not allowed an earned run in his last 10 1/3 innings in seven outings. He also had a 1.15 ERA in 32 appearances last season.
Right-hander Mike Stutes allowed one walk in one scoreless frame. He has allowed four hits, six runs and five walks and struck out one in four innings in his last four appearances. He has a 7.36 ERA this spring. Right-hander Phillippe Aumont seems to be ahead of him for the last job in the bullpen at this point.
"He hadn't commanded the ball really well," Dubee said of Stutes, who missed most of last season because of an injured shoulder. "Whether it's not having last year buildup-wise, or it's still not timing his delivery..."
Todd Zolecki is a reporter for MLB.com. This story was not subject to the approval of Major League Baseball or its clubs.