Kendrick pitches in Minor League game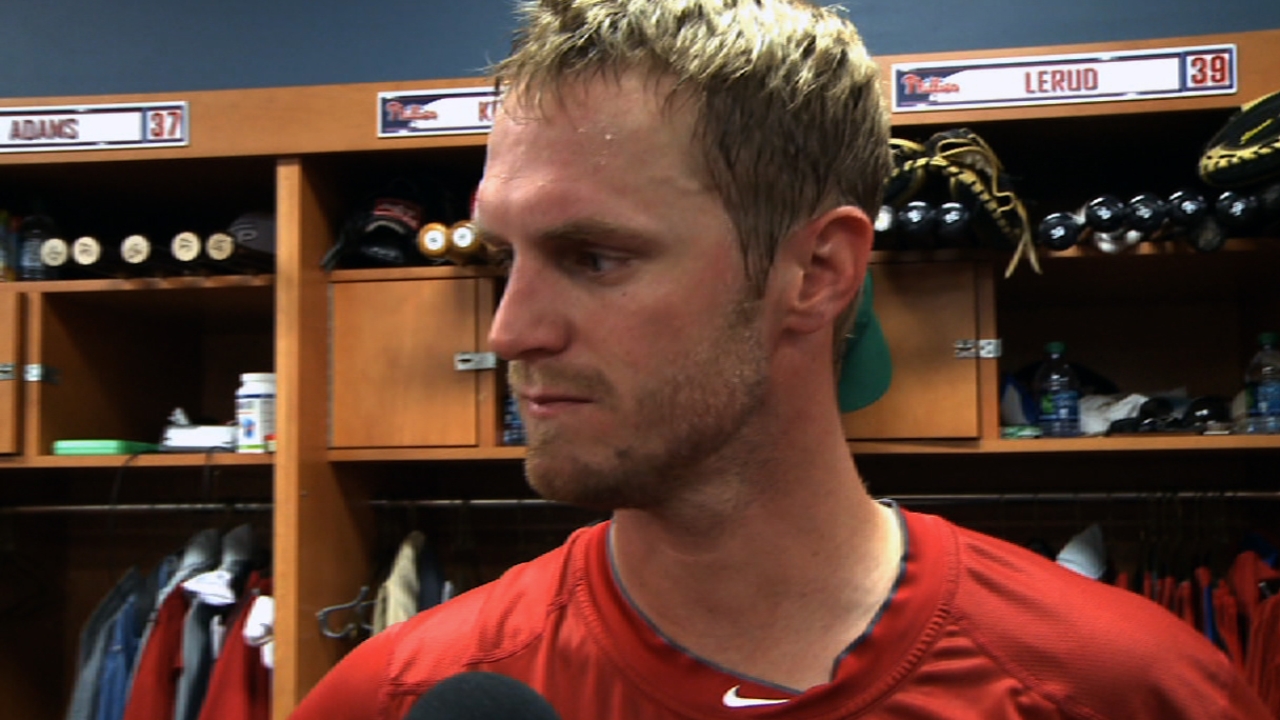 CLEARWATER, Fla. -- Phillies right-hander Kyle Kendrick pitched in a Minor League game Monday at Carpenter Complex.
He allowed six hits, five runs, one walk, three home runs and struck out eight in six innings. He threw 91 pitches in windy conditions. Kendrick is scheduled to pitch the home opener April 5 against the Royals at Citizens Bank Park, although he has not formally been given the assignment.
"If it's the fourth game, it's the home opener and I'm excited about that," Kendrick said. "I've never had that before. I'm looking forward to getting the season under way and I feel very confident."
Regardless of when he pitches, he said he is ready.
"Honestly, with everything coming out of the spring, this is the best I've ever felt where I'm at with everything," Kendrick said. "I feel very comfortable with my stuff and who I am as a pitcher and where I'm at. I'm excited to get going, that's for sure."
Todd Zolecki is a reporter for MLB.com. This story was not subject to the approval of Major League Baseball or its clubs.