Halladay's arm remains work in progress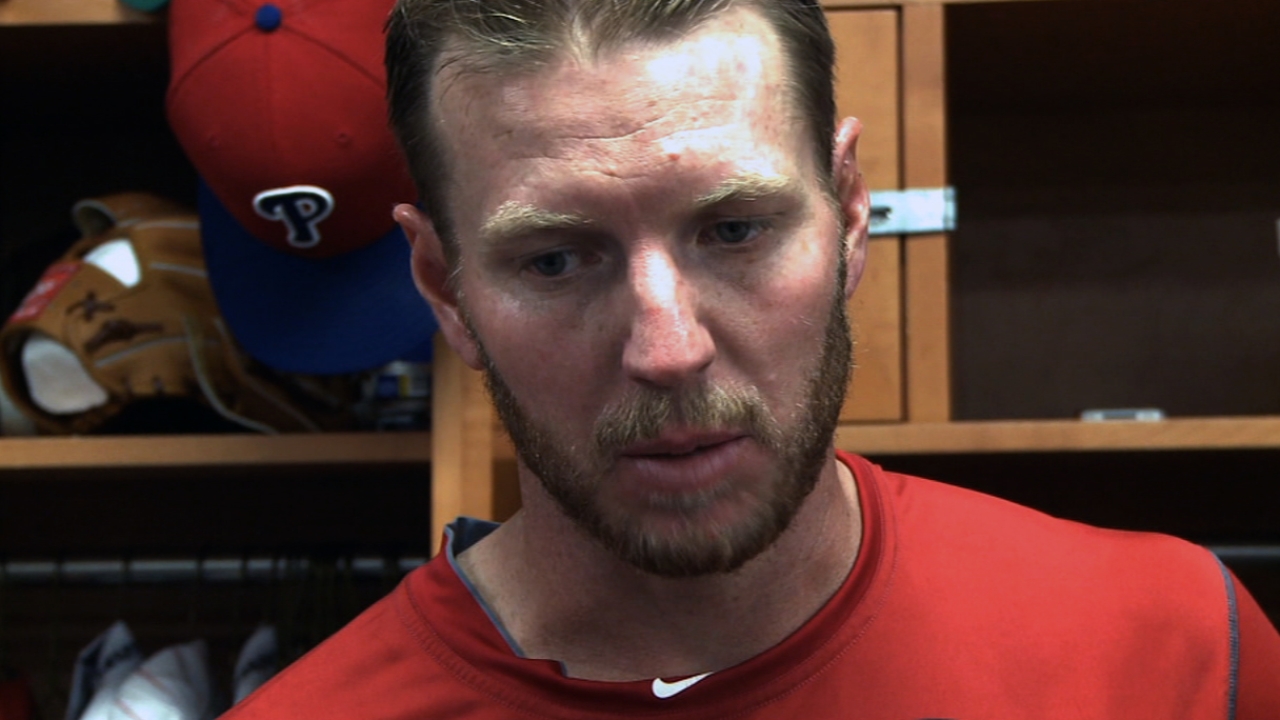 CLEARWATER, Fla. -- Roy Halladay's start Saturday in a Minor League game at Carpenter Complex drew plenty of attention.
He has had a rough month, struggling in starts because of dead arm, lethargy and illness, respectively. Then 11 of the 18 batters he faced Saturday reached base. He got just three swings and misses, with Triple-A hitters from the Toronto Blue Jays hitting numerous balls hard.
Halladay's fastball consistently hit 87-89 mph on the radar gun, hitting 90 mph once in the first inning. He officially allowed three runs, although he had the bases loaded with two outs when the first inning got cut short after he reached his pitch limit.
Halladay insisted he felt fine and would be ready to go April 3 in Atlanta.
"He was OK," Phillies general manager Ruben Amaro Jr. said.
"After what he's gone through, he was fine," pitching coach Rich Dubee said. "I'm not looking for results right now. The good part was he threw 80 pitches, he felt strong and felt like he could have thrown more. The arm slot was fine. He's a ways from repeating it.
"Do you see anybody at their level yet? He's not where he's going to be yet. But I thought the velocity for not having pitched was good. He sat 88 to 90 consistently and finished the game at 89 almost 80 pitches into it. So arm-strength wise that was good, and he feels like there is more there. I think the more we get it right, the more it will come out."
Todd Zolecki is a reporter for MLB.com. This story was not subject to the approval of Major League Baseball or its clubs.