Morgan enjoys callup against Braves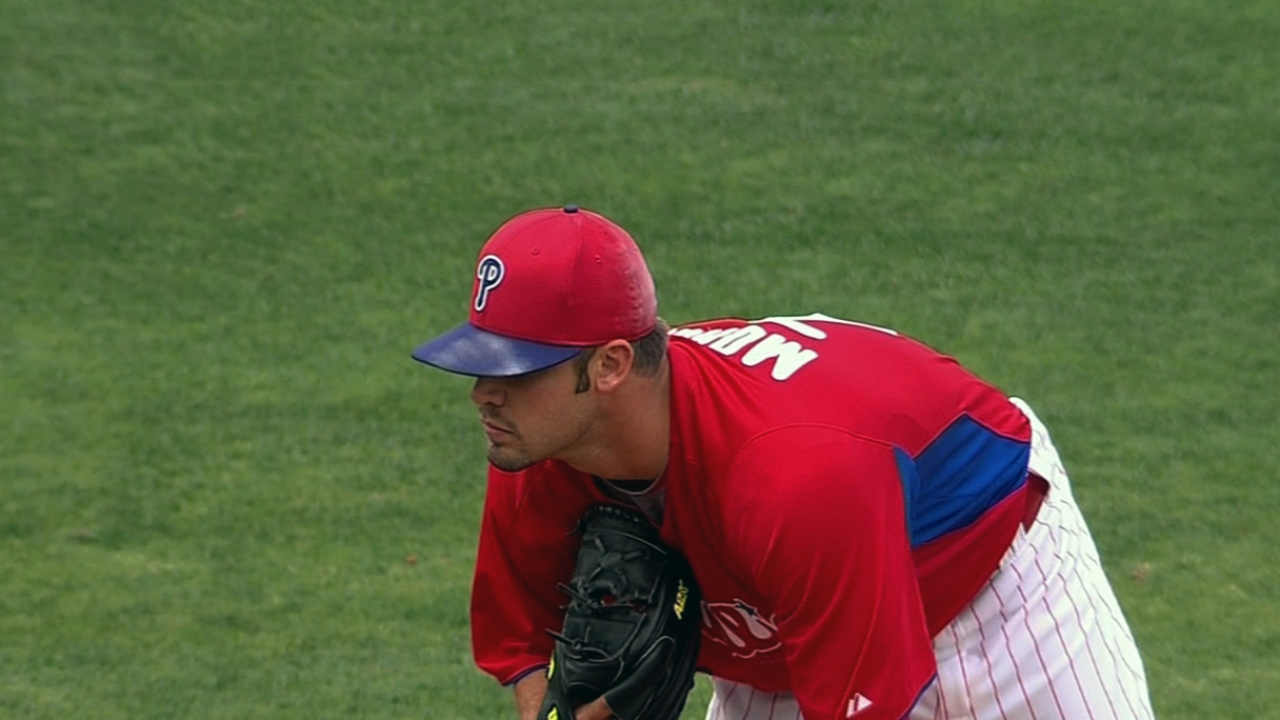 CLEARWATER, Fla. -- Adam Morgan was raised in Marietta, Ga., where he grew up a Braves fan.
He even played as a 16-year-old with Braves outfielder Jason Heyward in the East Cobb Baseball league.
So he got a nice surprise Friday when the Phillies called him up from Minor League camp to face the Braves in a 7-6 victory at Bright House Field. Morgan, who is one of the organization's top prospects, struck out five and allowed four hits, one run, three walks and one home run in 4 2/3 innings.
"How awesome is that?" Morgan said. "Even if it is Spring Training, I'm going to take it that I threw pretty good against the Braves."
If Morgan continues to progress through the Minor Leagues he should get the opportunity to face them plenty of times in the future.
Morgan said he faced Heyward, who did not make the trip to Clearwater on Friday, when he was 16.
"I got ahead of him, I remember, two strikes," Morgan said. "Then the next pitch, I tried to hump up and blow one by him, and he peppered it off the center field wall."
Next time, Morgan joked, he might try to mix in a breaking ball or two.
Todd Zolecki is a reporter for MLB.com. This story was not subject to the approval of Major League Baseball or its clubs.