Two more starts should have Doc ready for season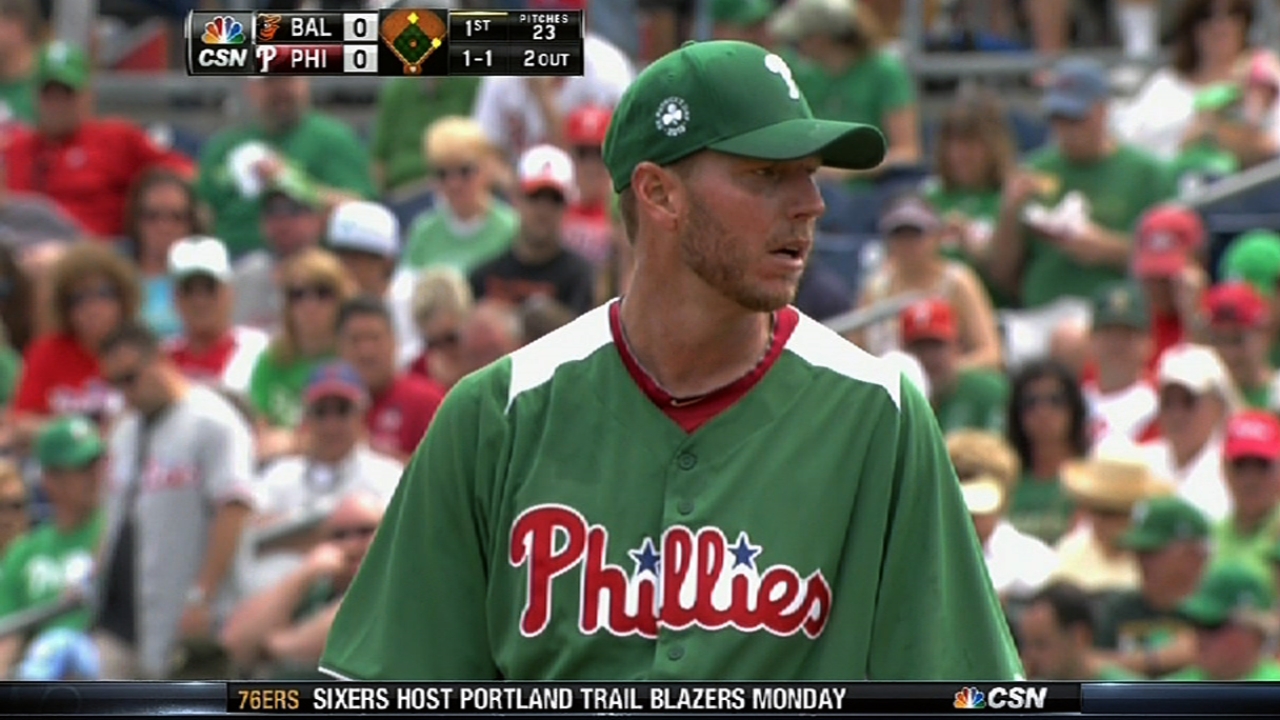 CLEARWATER, Fla. -- The Phillies believe two more starts in Florida is plenty for Roy Halladay to be ready to pitch April 3 against the Atlanta Braves at Turner Field.
Halladay lasted just one inning Sunday in a Grapefruit League game against the Orioles at Bright House Field because of a stomach virus. He lost eight to 10 pounds in a couple days, but after throwing a successful bullpen session Wednesday, Phillies pitching coach Rich Dubee said Thursday he is confident Halladay will be ready to go in 13 days.
Halladay is pitching in a Minor League Spring Training game Saturday at Carpenter Complex and March 28 in a Grapefruit League game against the Blue Jays at Bright House Field.
"Sure," Dubee said, when asked if two starts are enough for Halladay. "What's the risk? He threw 25 pitches last time out. Our other guys, their last game, they're only going to throw 50 probably. So that was his short haul."
And why pitch Halladay in a Minor League game rather than face the Orioles in a game in Sarasota, Fla.?
"He's missed some time, but more important than that is I didn't want to put him back on a bus," Dubee said. "It's contained germs. Contained germs. That's what's on a bus. It's like flying. Why do people get sick on flights? Because there are germs on there. I don't want to put him in a confined area."
Dubee said he liked what he saw in Halladay's bullpen session Wednesday. He has said Halladay's problems this spring are mechanical, not health related.
Todd Zolecki is a reporter for MLB.com. Evan Drellich is a reporter for MLB.com. Follow him on Twitter @EvanDrellich. This story was not subject to the approval of Major League Baseball or its clubs.