Progress for Young, but Phils guarding his timetable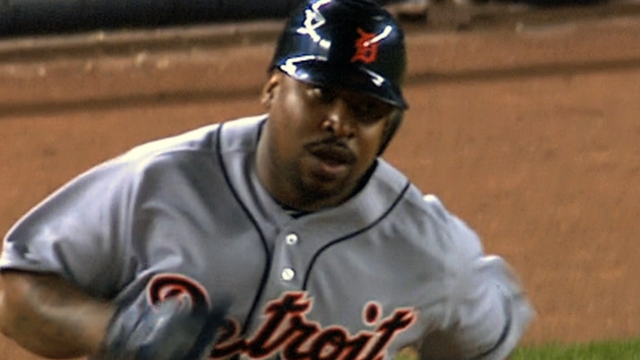 CLEARWATER, Fla. -- The Phillies said last month they hoped to see Delmon Young play in a Spring Training game before they head north to Philadelphia on March 28.
That is not going to happen, but Young continues to progress from microfracture surgery on his right ankle in November. He worked out in the outfield for the first time Thursday. He also ran the bases with the athletic training staff monitoring him.
Phillies general manager Ruben Amaro Jr. said Young could face pitching in a simulated game sometime in the next week.
"I'm just going day by day," Young said Thursday. "If I feel good, then we'll keep going along. If I don't, then we'll back off. I really don't know yet. But I feel good. I'm happy with the progress. You want everything to happen right away, but you know it's going to take time to build back up."
Amaro said there remains a chance Young will rejoin the Phillies before May 1, but he wouldn't say if his timetable has been pushed back or not.
Todd Zolecki is a reporter for MLB.com. Evan Drellich is a reporter for MLB.com. Follow him on Twitter @EvanDrellich. This story was not subject to the approval of Major League Baseball or its clubs.