Manuel keeping lineup options open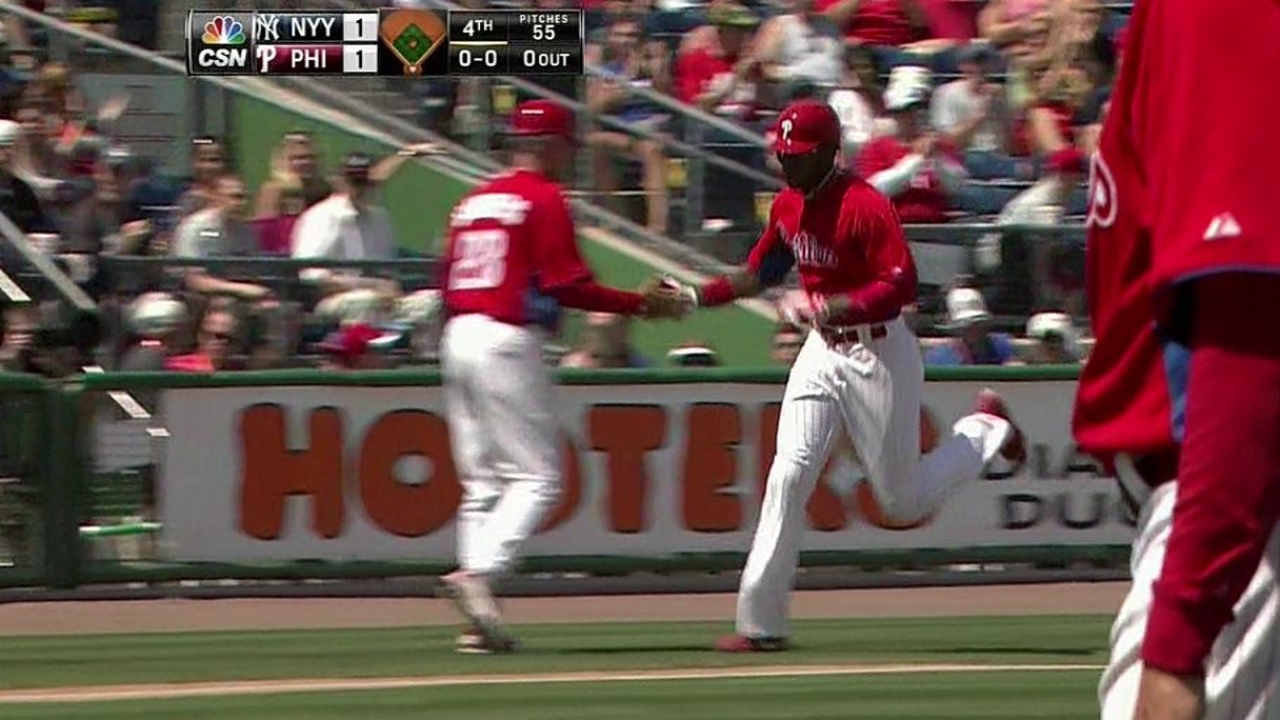 CLEARWATER, Fla. -- Charlie Manuel has a few options running through his mind for his regular-season lineup, but he said he hasn't settled on anything yet.
Domonic Brown hit his sixth home run in Grapefruit League play Tuesday against the Yankees at Bright House Field. Brown typically has hit sixth or seventh for the Phillies during the regular season, but could he hit higher? The Phillies don't have anybody cemented to hit behind cleanup hitter Ryan Howard.
"He could hit there," Manuel said about Brown. "We plan on using him the best way we possibly can."
Of course, there are considerations there. If Manuel hits Chase Utley third and Howard fourth, which has been his custom in the past, hitting Brown fifth would line up three left-handed hitters in a row. Manuel said he definitely doesn't want to make things easy on opposing managers, who could just run left-handed relievers at them late in the game.
That also comes into play when he considers hitting Ben Revere high in the order. If he hit Revere second, it also would line up three or more left-handed hitters in a row.
"I've got a good idea," Manuel said about his lineup. "But at the same time, I want to play the guys and see how we look."
If Manuel definitely wanted Revere to hit high in the order, but was concerned about lining up too many left-handed hitters, he could hit Revere first and Jimmy Rollins, who is a switch-hitter, second. Michael Young, who hits right-handed, could hit fifth.
Todd Zolecki is a reporter for MLB.com. This story was not subject to the approval of Major League Baseball or its clubs.