Kendrick's changeup getting good results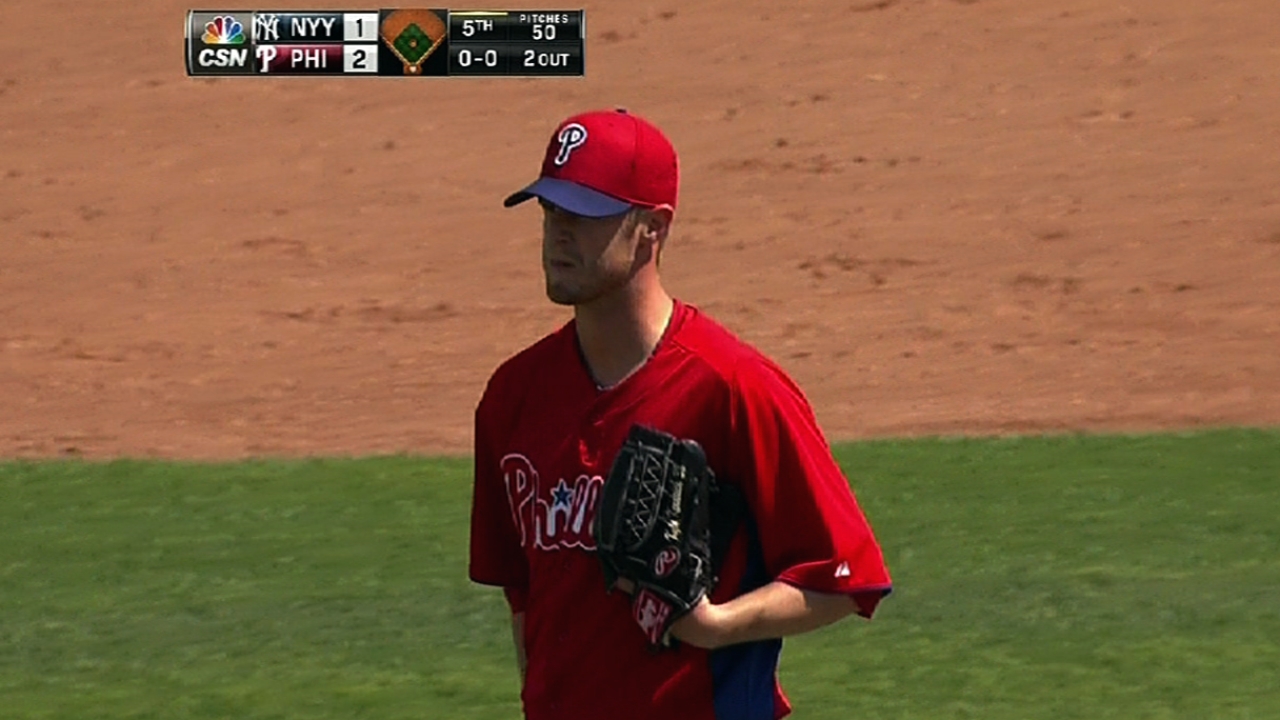 CLEARWATER, Fla. -- Phillies right-hander Kyle Kendrick found himself in a bit of a jam in the fourth inning Tuesday at Bright House Field against the Yankees.
Kendrick had a runner on second with one out and a run already in, but he struck out Kevin Youkilis and Travis Hafner swinging on a couple of changeups to end the inning. Kendrick's changeup is coming along nicely as he allowed two hits, one unearned run and struck out three in six innings.
"If I can consistently keep it down, I'll get some swings and misses, some early contact with it," Kendrick said about his changeup. "I had a 2-2 count to Youkilis and Hafner. I want to keep that pitch down. It was a good count to throw that in."
Todd Zolecki is a reporter for MLB.com. This story was not subject to the approval of Major League Baseball or its clubs.