Battle for utility spots remains open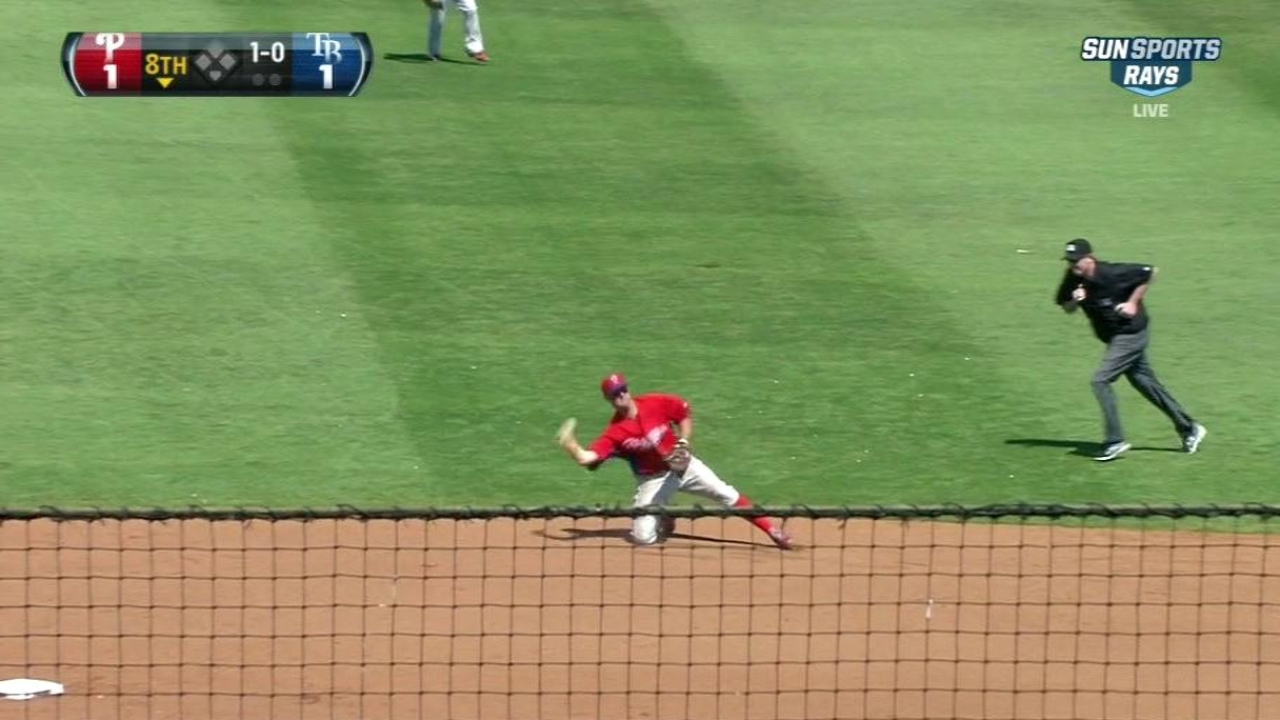 LAKE BUENA VISTA, Fla. -- Phillies general manager Ruben Amaro Jr. said Monday the competition for the team's two utility infield jobs remains wide open with less than a week remaining before they need to make a decision.
Freddy Galvis, Kevin Frandsen and Yuniesky Betancourt are fighting for those jobs, but because Betancourt has an opt-clause he must be informed by Sunday if he has made the 25-man roster. If he has not, he can ask to be released.
After Monday's 17-10 win over the Braves at Champion Stadium, Galvis was hitting .273 (15-for-55) with six doubles, one triple, two home runs and eight RBIs. He is the best defender of the three, and Phillies manager Charlie Manuel has been vocal in his support of him. Frandsen has had a very good spring offensively, hitting .298 (14-for-47) with four doubles, one triple, two home runs and six RBIs. Manuel consistently compliments his hitting ability.
After going 4-for-5 with a double and two RBIs on Monday, Betancourt is hitting .450 (18-for-40) with three doubles and nine RBIs. He's looked good defensively at times.
"I think they've all played well enough to be on our club, so it has to be wide open," Amaro said, "Defense is still important, but obviously it's the total package of the player. All three of them have played very well. I'm happy with all three of them."
Asked if he can make up his mind in the next six days, Manuel said, "I can make up my mind in two seconds."
But has he?
"No, I haven't," Manuel said. "Everything comes into play. It kind of depends on where we want to go and what we see on our team. Really. We've got a good battle there, man."
Todd Zolecki and Paul Hagen are reporters for MLB.com. This story was not subject to the approval of Major League Baseball or its clubs.